Get Started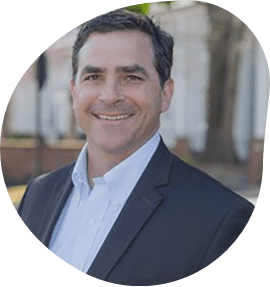 Prefer a person?
Thank you for your request! We look forward to serving you. We promptly reply during normal business hours:
Monday – Friday 8:00am – 5:00pm CST
Can't wait? Call us!
1-866-790-7980
Want to keep it online?
Let our digital assistant, Abby, lead the way.
Apply with Abby
Finding a home in Baton Rouge can be hard. We make finding the right loan type easy.

Simple Application
Click a few buttons, and complete your application in as little as 15 minutes!

Helpful Loan Officers
Incredibly friendly people who put the happy in home buying.

On-Time Closings
We'll get you through your front door on schedule.
Refinancing? Let's talk about your options.

Cash-Out
Make the most out of your equity for home improvements, tuition, or your latest dreams.

Interest Rate
Have you compared your current rate to ours lately? No harm in asking.

Loan Term
Lower payments or fewer years? Match your loan with your goals.
TESTIMONIALS
The entire team at Assurance could not possibly have made the application process more simple and seamless .…
P. Tokarz, Baton Rouge, LA
Smooth Mortgage Transaction all the way!
B. Lollis, Lexington, SC
Was great in getting the appraisal done quickly, and provided all the info needed about the house and nearby homes.
A. El Solh, Austin, TX
The financing process is easy and straight to the point. very efficient and fast!
A. Hicks, Hueytown, AL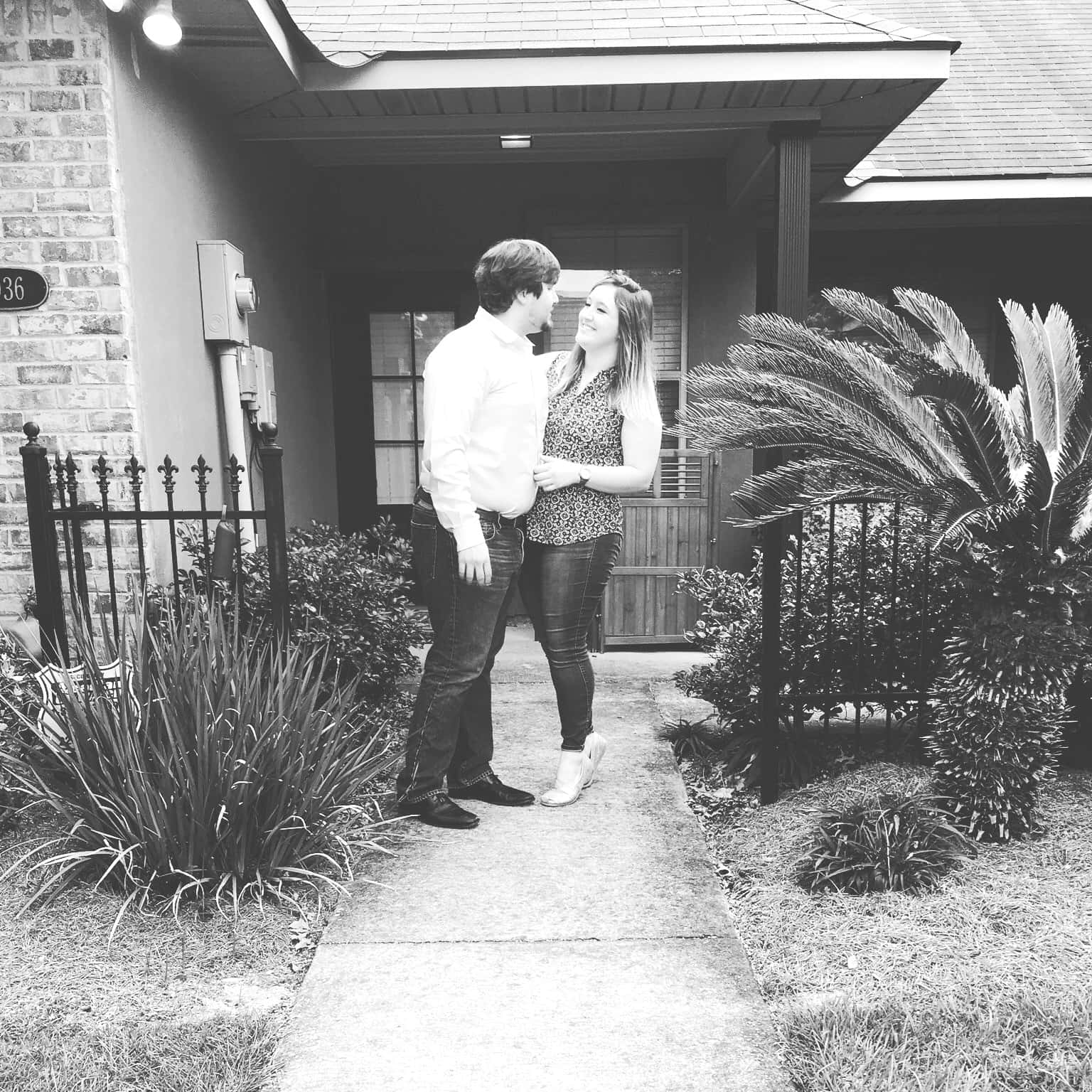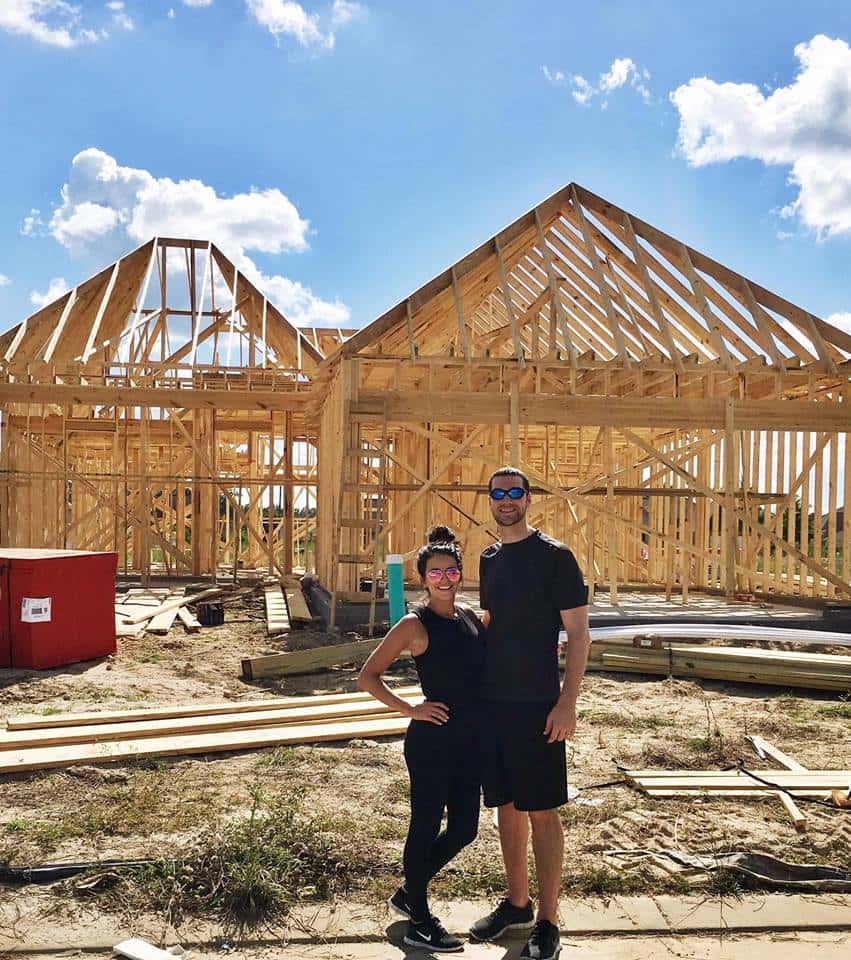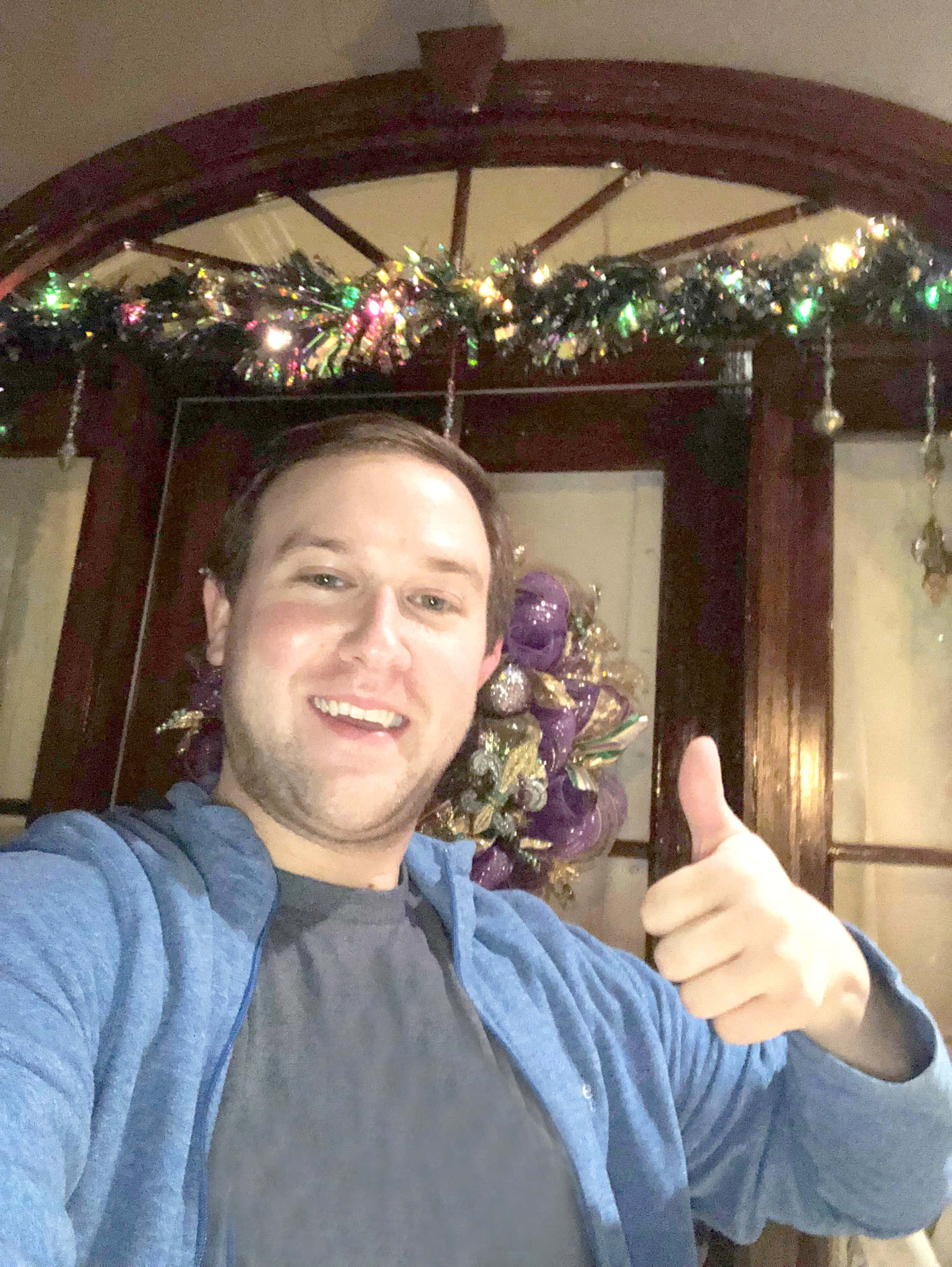 Have you met Abby?
Available 24/7 regardless of your location, Abby is here to help get you started.
Prepare your loan application with the help of our talented digital assistant.
Say Hello
Ready to Get Started?
You've come to the right place. We're ready to give you a
first-class experience in applying for a home loan.
Assurance Financial Headquarters
9029 Jefferson Highway
Baton Rouge, LA 70809
225-448-2680
Assurance Financial Baton Rouge
4471 Bluebonnet Boulevard
Baton Rouge, LA 70809
225-218-9746
Mortgage Lenders in Baton Rouge
Have you found the home of your dreams and now you're deciding between mortgage lenders in Baton Rouge? Whether you're buying your first home or downsizing in retirement, the team of experts at Assurance Financial can help you achieve the American dream of owning a home.
The experts at Assurance Financial can help you decide between different home loans in Baton Rouge, LA. Our financial mortgage services allow you to choose between customized options for your homeowners' mortgage. We offer a variety of loan types and a personalized experience so you can find the right solution for your financing needs. You can also apply online with our digital assistant, Abby, in as little as 15 minutes!
For knowledgeable assistance financing your home loan and choosing between mortgage companies in Baton Rouge, LA, trust Assurance Financial.

Services Offered by Assurance Financial
Buying a home is an enormous financial decision. Unfortunately, many homebuyers go into the process blind. That's why it's helpful to partner with a qualified loan advisor who can guide you through every step.
An experienced mortgage loan advisor can ensure you don't have to deal with any surprises from your lender. When you work with Assurance Financial, we want to make sure you know exactly what's happening during every step of the process. We strive to provide our clients with the highest quality services and to put their needs first.
Services We Offer
To assist you in the home buying journey, we offer the following services:
We're happy to answer our customers' questions about the loan application and lending process. If you've never purchased a home before, you may feel overwhelmed and concerned about all the steps you need to take. We can help you determine how much you'll need for a down payment to avoid private mortgage insurance, how much your monthly payments will be, and more.

Advantages of Working With Us
We value our customers' insight and input, and we offer several advantages to homebuyers who work with us:
We provide a comprehensive lending approach: We offer an end-to-end approach that allows you to take every step of the loan application and lending process under the same roof. With this approach, you won't have to coordinate with various different contacts.
We offer a wide range of loans: We offer several mortgage loan options so each of our customers can find the loan that's right for them.
We're a recognized lender: We are a recognized and approved institution with Fannie Mae, Freddie Mac, and Ginnie Mae.
We've developed a versatile mortgage application process: We offer both virtual and in-person meetings with branch lenders to cater the entire process to your preferences. Our virtual process makes applying for a loan much more convenient for homebuyers.
We offer outstanding customer service: Out of thousands of customer reviews we've received over the years, our rating averages 4.98 stars out of 5.
With us, home buying is the enjoyable, exciting experience it should be.

Loan Options We Offer
We offer a wide range of loan types and term options for our customers. Consider which of the following home loan options may be best for your financial situation.
1. Conventional Loan
A conventional loan can be a great option for someone who doesn't qualify for government-backed mortgages, but has strong credit. With a conventional loan, you may be able to purchase a home with just 3% down. You can also refinance with a conventional mortgage.
You may qualify for a conventional loan if you can fulfill the following requirements:
Prove you have an income: Your lender will want proof that you can pay back your mortgage loan, so you may need to prove your income. You may need to provide your lender with pay stubs, tax assessments, proof of your monthly expenses and information about where you've worked and lived. With Assurance Financial, you can input your bank information directly so you don't have to round up and provide all that paperwork.
Have a reasonable debt-to-income ratio: Ideally, you may want to aim for a debt-to-income ratio of around 43% or less. The lower this ratio, the better your chances will be for securing a mortgage.
Put a down payment toward your home: For some conventional mortgages, you may only need to provide 3% for a down payment. For many homebuyers, paying a down payment of at least 20% eliminates the need to pay private mortgage insurance.
Purchase a qualifying property: With a conventional loan, you can buy a single-family house, a condo, a townhouse or a duplex with as many as four units. You can use this property as your primary or secondary residence, a rental property or a vacation home.
Have a good credit history: A high credit score and a history of paying your loans on time may make you more likely to get approved with mortgage companies in Baton Rouge. Generally, you should aim for a minimum credit score of 680 for a conventional loan. Higher scores of 700 to 720 are ideal.
Prove you have assets: Your assets should be enough to cover at least your down payment and closing costs. These assets may take the form of savings accounts, investments, retirement accounts, and other properties.
For a conventional loan, you can select a term of 30, 15 or 10 years. Longer terms typically have lower monthly payments, while you'll usually pay less in interest for shorter terms.
2. VA Loan
A VA loan can be a great option for a military service member, including veterans, active duty military and eligible family members. The Department of Veterans Affairs backs VA loans, which makes them a less risky loan type for lenders. It also allows lenders to offer additional benefits to VA loans borrowers, such as:
Little or no down payment
No mortgage insurance
Low monthly payments for refinancing
To be eligible for a VA loan, you cannot have been dishonorably discharged. You also must have enough residual income after your monthly mortgage payment and other costs. A good credit score may improve your odds of being approved for a VA loan.
3. FHA Loan
An FHA loan is backed by the Federal Housing Administration. Homebuyers may consider FHA loans because of their low 3.5% down payment, fixed-rate and adjustable-rate interest rate options, and the potential for refinancing.
To qualify for an FHA loan, you may need to meet the following requirements:
Pay mortgage insurance: For an FHA loan, you'll need to pay both an annual mortgage insurance premium (MIP) and upfront mortgage insurance premium (UFMIP). The annual MIP is paid monthly, while the UFMIP can either be paid during closing or rolled into your mortgage.
Purchase a residence: For an FHA loan, you'll need to purchase a residence, not an investment property.
Have a credit score of a minimum of 580: With a down payment of 3.5%, you'll need at least a 580 credit score.
Prove you have steady work: Lenders will want to see that your employment history has been steady to prove you will be able to make the mortgage payments.
FHA loans are popular with first-time homebuyers, as they may still be building their credit history and savings. Borrowers can get an FHA loan with a term of 15 or 30 years.

4. Construction Loan
A construction loan is intended for building or renovating a home. Construction loans may cover the cost of labor, materials, and other major expenses. Usually, construction loans are for shorter terms than other mortgage types.
You may qualify for a construction loan if you meet the following requirements:
A minimum credit score of 680: A higher credit score of 700 to 720 is preferable, but a score of at least 680 may qualify you for a construction loan.
Ability to make a large down payment: The more you can put down for your home upfront, the better your chances may be for approval.
A stable income: You may need to prove that you have a stable income to qualify for a construction loan.
Proof of savings: Your lender may also want proof you have savings to cover extra expenses that may come up during the construction process.
During your home's construction, you'll usually be able to make interest-only payments.
5. Jumbo Loan
A jumbo loan is for homes that exceed the limits for conforming loans. If you live in an area with a high cost of living or your dream home is larger than average, a jumbo loan may be the right mortgage option for you. High income earners who want to purchase a high-cost home may be able to finance the property with a jumbo loan.
To qualify for a jumbo loan, you may need to meet the following requirements:
A sizable down payment: For a jumbo loan, you may need a down payment of 10%, 20% or as much as 30%, depending on your lender and financial situation.
A high credit score: Many borrowers will need a high credit score between 700 and 720 to qualify for a jumbo loan.
Proof of income: You may need to supply pay stubs, W-2 tax forms and paperwork that shows your assets.
A low debt-to-income ratio: You may need a debt-to-income ratio between 36% and 43% to qualify for a jumbo loan.
If your dream home is above the limits set by the Federal Housing Finance Agency, you may want to apply for a jumbo loan.

6. USDA Loan
A USDA loan is backed by the U.S. Department of Agriculture and is available to borrowers who live in qualifying rural and suburban areas. To qualify for a USDA loan, you may have to meet the following requirements:
U.S. citizenship: For a USDA loan, you need to have U.S. citizenship or permanent residency.
A qualifying property: The property you purchase must be your primary residence, and you must live in it.
Relatively low income: To be eligible for a USDA loan, you likely need a relatively low income for your area. You can check this threshold via the USDA's income eligibility page.
While other mortgage loan types may require a sizable down payment, with a USDA loan, you can avoid a down payment.
Information for Baton Rouge Homebuyers
When you're in the process of buying a home, you should thoroughly understand your financial situation and the terms you're agreeing to. Purchasing a home is a long-term commitment, with many mortgage loans paid off over 30 years.
If you're looking to purchase a home in Baton Rouge, what information do you need to know? What are typical Baton Rouge, Louisiana mortgage rates? What can you expect as a homeowner in this city? Check out the following for details on Baton Rouge locations, weather, and general tips.

Places to Live in Baton Rouge
The median house price and median gross rent price in Baton Rouge are lower than the national average. You may consider living in one of the nine parishes in the Metro Baton Rouge area:
East Baton Rouge
West Baton Rouge
Ascension
West Feliciana
East Feliciana
Pointe Coupee
Iberville
St. Helena
Livingston
Two of the most popular neighborhoods in Baton Rouge are the Garden District and the Downtown Arts and Entertainment District.
Weather in Baton Rouge
Expect the unpredictable weather in Baton Rouge to keep your days interesting. If you like dressing in layers, you'll be right at home in this city. Summers are hot and humid, and winters are short-lived — perfect for those looking to live in a warm-weather climate. The temperatures during the spring and fall are more temperate and comfortable.

Tips for New Baton Rouge Residents
If you're about to become a new Baton Rouge resident, here are some tips to help you with your move:
Find a reputable mover: You may want to find an experienced, trustworthy mover to help with your move to Baton Rouge. That way, you can enjoy peace of mind knowing your stuff is taken care of.
Purge your unwanted belongings: There's no better time to get rid of your unwanted stuff than when you're moving. You'll save time and money by lightening the load.
Soak up the Southern culture: After your move, immerse yourself in all Baton Rouge has to offer by attending fun events and trying the delicious cuisine.

Location Information for Our Baton Rouge Branch
The following is our Baton Rouge branch information:
Address: 4471 Bluebonnet Blvd., Baton Rouge, LA 70809
Phone number: 225-218-9746
Please use this information if you need to call or visit us at our Baton Rouge, LA branch.
Location Information for Our Assurance Financial Headquarters
The following is our Assurance Financial headquarters information:
Address: 9029 Jefferson Highway, Baton Rouge, LA 70809
Phone number: 225-448-2680
Please use this information if you need to call or visit us at our Assurance Financial headquarters.
Home Loan Application and Approval Process
Purchasing your dream home is an exciting time, but it's also a process that requires work. Our goal as mortgage loan experts is to make the application and approval process simple. When you work with us, you won't have to wait for days before finding out if you've been approved, allowing you to move on to other steps in the process.
Getting Approved for a Mortgage
The following is information you may want to provide to apply with loan companies in Baton Rouge, Louisiana, and be approved for a home loan:
Proof of your identity: Of course, you'll need to provide proof of who you are. You can use your smartphone to take a photo of your government-issued photo ID and upload it to your application.
Information about your assets: To apply for a mortgage, you'll need to provide information about your assets. If you apply online, you can simply log in to your bank account for this step. This allows you to skip the tedious task of faxing in your bank statements.
Your credit score: You will also need to provide your credit score in your application. A minimum score of 600 is usually required to be eligible for a mortgage.
Your tax returns: You may need to provide two of your most recent tax returns. If you use TurboTax, you can simply log in when you reach the tax portion of the application to satisfy this requirement.
Proof of your income: With Abby, you can provide a snapshot of your pay stub to prove your income. If your employer uses ADP, you can simply validate your income by using your payroll login.

The Application Process
Applying for a home loan online is a convenient option that can make the process move smoothly. Below are the basic steps you'll need to take:
Prequalification: First, you'll determine your prequalification status online with Abby. This step can be completed in as little as 15 minutes.
Full application: After pre-qualifying, you can move on to complete the full application.
Processing: Next, you'll go through the processing phase of your application, which includes appraisal, underwriting and loan approval.
Funding: Finally, you'll sign for your mortgage and receive funding for your new property.
Check out the full loan process here. Feel free to reach out to us with any questions you may have during the application process.

Start Your Application Online With Abby
At Assurance Financial, we're the People People. We provide our clients with end-to-end support so the entire process of buying a property takes place under the same roof. We help clients at any stage of life — whether they're buying a starter home, moving into a larger home to begin a family, or finding the perfect home to enjoy an empty nest and retirement. When you work with us, you'll receive competitive rates, outstanding assistance and excellent service. No matter your life situation, we'll connect you with a mortgage loan officer in Baton Rouge who can assist you with securing a mortgage for your new home.
We utilize technology to get you a mortgage loan as easily as possible. Starting your loan process is simple with Abby, our cutting-edge application technology. Our goal with Abby is to eliminate paperwork, streamline the application process, and get you approved with less hassle.
Ready to secure a mortgage for your dream home? With Abby, you can initiate your loan process in as little as 15 minutes. Start your application online with Abby today.