Why refinancing might be right for you.
There are a lot of reasons people choose to refinance and a lot of ways to get it done. Take a look and see which applies to you.
Put more money in your pocket for other needs – like your kid's college tuition or a trip to the Grand Canyon.
Unloading your monthly payment sooner means more money for retirement, renovations and finally taking those extended cruises.
Shrinking down multiple bills and loans into a single monthly payment can simplify your finances and save a heck of a lot of emails.
Take cash out of your home
That long-awaited bathroom remodel will come a lot sooner when you unlock your home's equity and increase your cash flow.
Congratulations! You've built up equity in your home. So why are you still paying for mortgage insurance you don't need?
Your next chapter starts here - get a free estimate.
Let our calculator crunch the numbers to give you an idea if refinancing makes sense, and when you're done, call us. We'll give you a custom quote for free.
Try the Calculator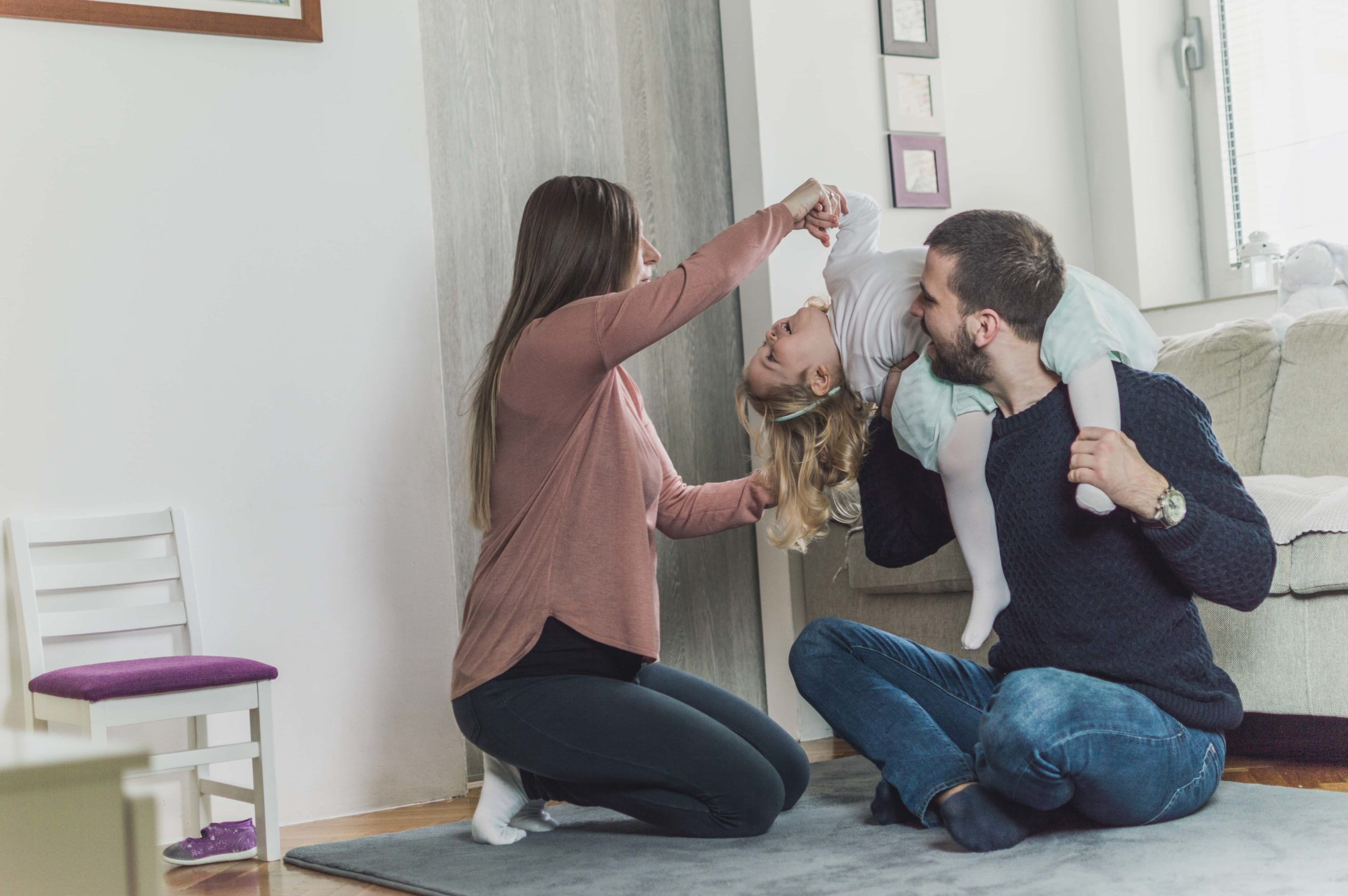 You tell us why and we'll show you how.
We know you're busy. So, why spend time wondering if a refinance makes sense? We have licensed loan officers to help navigate your refinancing experience, simplify the process and meet your financial goals. (And, don't tell anyone, but for you we'll provide that free quote in just 15 minutes.)
FIND A LOAN OFFICER
RESOURCES
Downloadable Guides
We've created these guides to be a valuable resource to walk you step-by-step through your next adventure.
Explore refinance loan types
Need help with your application? We're here to lend a hand.
Our easy digital application walks you through every step of the process in terms you can actually understand. Plus, we're always a phone call away if you get stuck.
start your application
Dream a little, or crunch a lot!
See what your financial future could look like with our free calculator.
Free Equations
Did we miss anything?
You still have questions, we still have answers. Take a look at what other people have been asking.
Read FAQs
You love your home, and you don't want to move, but you wonder if you could be better utilizing your mortgage. If this sounds like you, then it's time to consider refinancing. Some of the best home refinancing companies, like ours, can help you find more favorable loan terms, and you can also get other benefits, such as pulling from the equity you have built up in your home.
Your house is likely your most significant and longest-term investment. Make sure it's working for you by looking into refinancing and getting peace of mind that you have the most favorable deal.
What Does It Mean to Refinance Your Home?
Refinancing simply means finding a new mortgage loan for your existing property. When you refinance, you often look for a lower interest rate than you initially had on your home, or you may want a shorter loan term. In order to refinance, you pay off the existing loan and take out a new one.
Refinancing will require you to pay closing costs again, so keep that in mind as you balance your options. You may need to pay for many of the same things you did during your initial mortgage process, such as:
A home title search
Appraisal
Application fees
Applying to refinance your loan is simpler than you may think. Assurance Financial is the advisor who can help you every step of the way, and we offer two ways for you to apply:
Apply online with Abby: Just fill out the online application in 15 minutes. You'll sign into your payroll platforms and bank accounts to verify your assets and income so that you don't need to fax or copy statements.
Apply with a person: Assurance Financial has licensed experts in 28 states in case you prefer to refinance with a live person who can guide you to the right solution for your needs.
Either way, the process will be simple. Fill out a full application, and our team will handle processing, including appraisal, underwriting and approval. Once we're done, your loan will be closed and funded, allowing you to enjoy the benefits of refinancing.
What Are the Benefits of Home Refinancing?
Should you refinance your home mortgage? The answer varies depending on your financial situation. You can enjoy many advantages to refinancing, such as:
Replacing an adjustable-rate mortgage with a fixed-rate mortgage, or vice versa: You may have chosen an ARM for the low initial payments, with the plan of refinancing when they grew higher. Or, you may have started with a fixed-rate and want to change to a more financially flexible ARM.
Decreasing your interest rate: Many people who bought their homes years ago have seen interest rates decline to historic lows and want to refinance to take advantage of these rate decreases.
Reducing or increasing the term of your loan: If you bought your house 10 years ago, you may want to extend your payoff period to another 30 years, lowering your monthly payments. Or, you may want to change from a 30-year to a 10-year payoff to decrease the amount of interest you pay.
Pull equity from the home: Has the value of your house increased since you bought it? If so, you may be able to pull out some of that money when you refinance.
Get rid of private mortgage insurance: If your house's value has risen, you can probably ditch the PMI if you now have more than 20% equity in your home.
A mortgage refinance calculator can help you determine whether refinancing will be the right choice for you. Have information on your existing loan ready and experiment with interest rates and payoff terms to see what makes sense. Try our refinancing calculator today.
Why Refinance?
In 2019, The Federal Reserve lowered interest rates twice by about a quarter — it's the first time they have lowered rates since 2008. For some homeowners, this can mean a more advantageous rate with refinancing. Talk to a home refinancing company such as Assurance Financial to find out whether refinancing is right for you.
Comparing Home Refinancing Companies
If you're considering refinancing, you'll want to compare home refinancing companies and lenders to ensure you get the right rate and the terms that can benefit you. Look for companies offering:
Services aimed at homeowners like you, including different products to meet your unique needs
Transparent terms and rates
A simple refinance application process that you can understand
Helpful advice and advisors who consider your best interests
A reputable and established company
As a home refinancing company and a full-service residential mortgage banker, Assurance Financial has helped many homeowners get a new lease on their mortgage. We're independent lenders and a home refinancing company that does not work on commission.
We see ourselves as advisors who help veterans, first-time homeowners, families, downsizers and others get refinancing that suits their lifestyles and needs. We're an independent company, and we won't pass your personal information and loan around to third parties. What's more, we offer a simple application process that you can complete online or in person in as little as 15 minutes.
Uses for a Home Refinance
You can use your home refinancing for the financial decisions you'd like to make, including:
Home improvements: If you'd like to invest in an addition, a new roof or some home renovations, a refinance can free up cash every month that you can put toward renovations.
Family expenses: Starting a new family? Want to support a family member who is elderly or has medical bills? Are the kids heading off to college? No matter what life has handed to you, you may need some extra cash every month, and refinancing will help you adjust to your new lifestyle.
Cash out: Refinancing can help you enjoy more cash in your pocket, which is a nice perk whether you want to put the money aside, invest it or spend it right away.
Cost of living: When you got your mortgage, your cost of living may have been different. Whether you have more expenses or a new job, refinancing will help make your mortgage more affordable for your current financial reality.
How Mortgage Lenders Can Help With Refinancing
A mortgage lender can assist you in finding the best option for refinancing. They look at all the possibilities offered by different companies. Then, they present the most favorable one to you. You can decide whether it fits your needs and is worth the added expense of refinancing. Remember, you have to pay closing costs of up to 3 to 5% of any new loan you take out, which may impact whether you should borrow again or not.
We can walk you through the process of finding the right solution. It only takes a few minutes to fill out our application and see what types of opportunities may be available. We are one of the best mortgage lenders for refinancing because we want to find a deal that will benefit you. Our main goal is finding you the best option in an easy and timely manner. We serve your needs and want to ensure you get the deal that will save you the most in the long term.
Use Our Calculator
Want to crunch some numbers before you decide? Our refinance calculator can help you decide whether refinancing is right for you, allowing you to see how much you can save by refinancing.
Speak With a Loan Officer Today to Learn More
Are you ready to get started with refinancing? When you work with us, you can decide whether you want to work with Abby, our friendly digital loan assistant, or speak with a loan officer about your particular needs. We have officers available across 28 states, and they all have the knowledge and experience to direct your refinancing and find you the best deal available.
Working with us is easy. We know the process, and we want you to enjoy the advantages of our training and know-how. We may be able to find you a competitive rate that will save you money or a deal that allows you to draw on your equity. When you employ our services, you enjoy personalized attention and an in-house team eager to work to find you the best rate available. Get in touch today to begin the process of refinancing your home.
Ready to get started?
Here's a little secret….even when you complete your application online, a licensed loan officer will work with you to get approved and guide you through the entire loan process. Finish your application online in as little as 15 minutes, and someone will be in touch soon.