Assurance Financial, Freddie Mac, and Falcon Capital Advisors discuss the effects of COVID-19 and how lenders can start going digital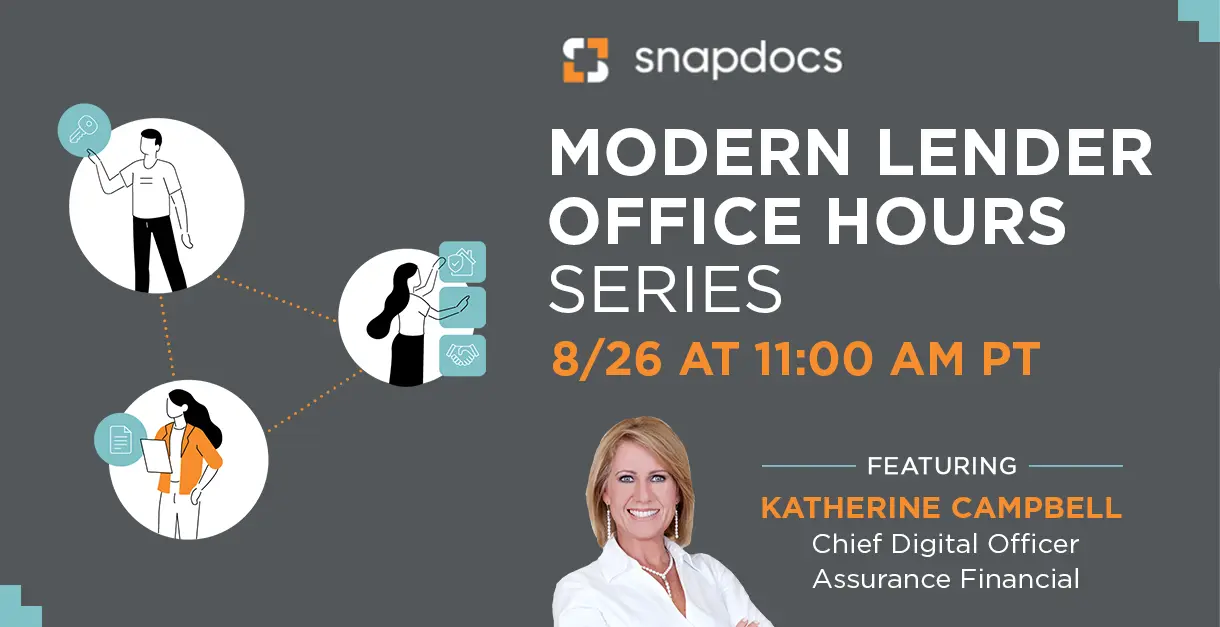 How did three industry experts shift their business to come out on top? Katherine Campbell, Assurance Financial CDO, discusses success during a challenging year in Snapdocs' web series "Modern Lender Office Hours".
Ready to Get Started?
Home loans is our specialty. So if you're looking for the best home
loan experience, you've come to the right place.