Get Started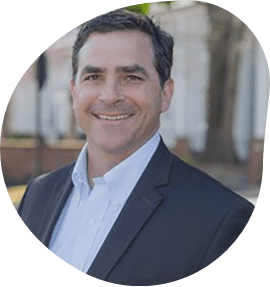 Prefer a person?
Thank you for your request! We look forward to serving you. We promptly reply during normal business hours:
Monday – Friday 8:00am – 5:00pm CST
Can't wait? Call us!
1-866-790-7980
Want to keep it online?
Let our digital assistant, Abby, lead the way.
Apply with Abby
Finding a home in Lafayette can be hard. We make finding the right loan type easy.

Simple Application
Click a few buttons, and complete your application in as little as 15 minutes!

Helpful Loan Officers
Incredibly friendly people who put the happy in home buying.

On-Time Closings
We'll get you through your front door on schedule.
Refinancing? Let's talk about your options.

Cash-Out
Make the most out of your equity for home improvements, tuition, or your latest dreams.

Interest Rate
Have you compared your current rate to ours lately? No harm in asking.

Loan Term
Lower payments or fewer years? Match your loan with your goals.
TESTIMONIALS
The entire team at Assurance could not possibly have made the application process more simple and seamless .…
P. Tokarz, Baton Rouge, LA
Smooth Mortgage Transaction all the way!
B. Lollis, Lexington, SC
Was great in getting the appraisal done quickly, and provided all the info needed about the house and nearby homes.
A. El Solh, Austin, TX
The financing process is easy and straight to the point. very efficient and fast!
A. Hicks, Hueytown, AL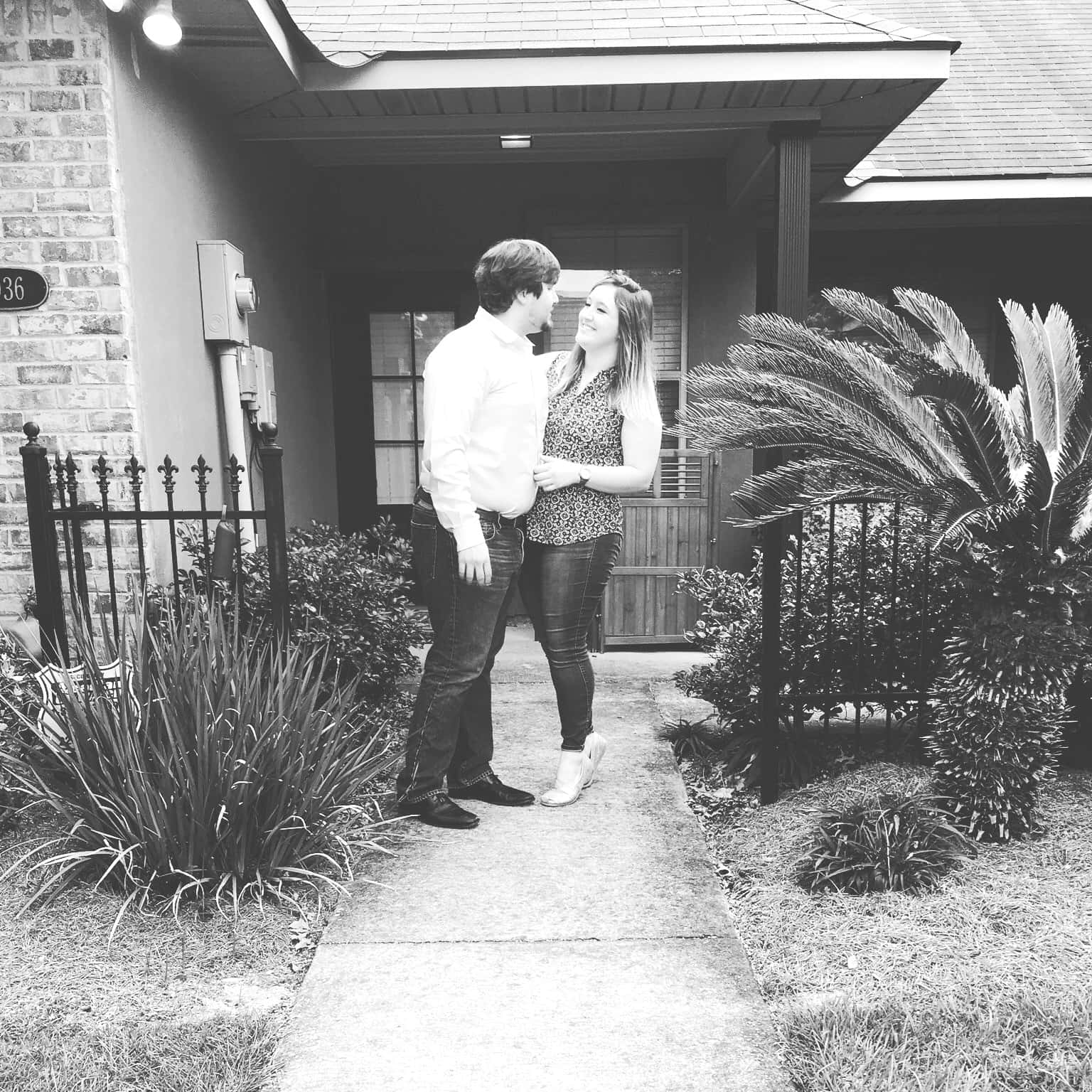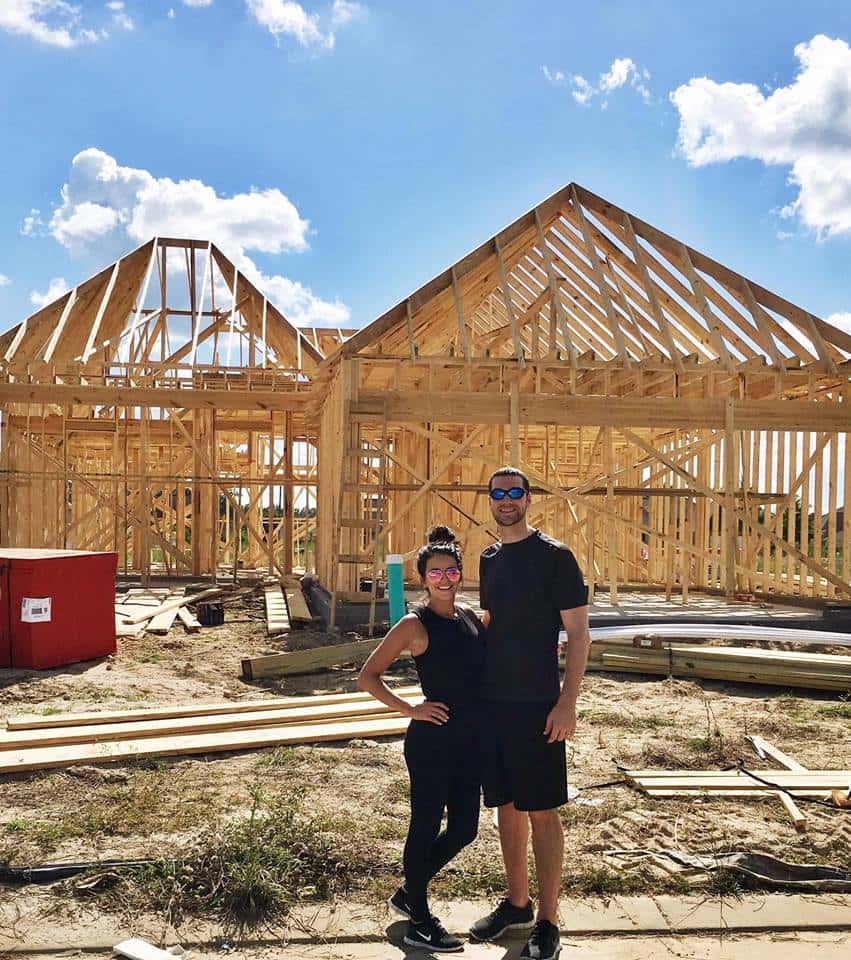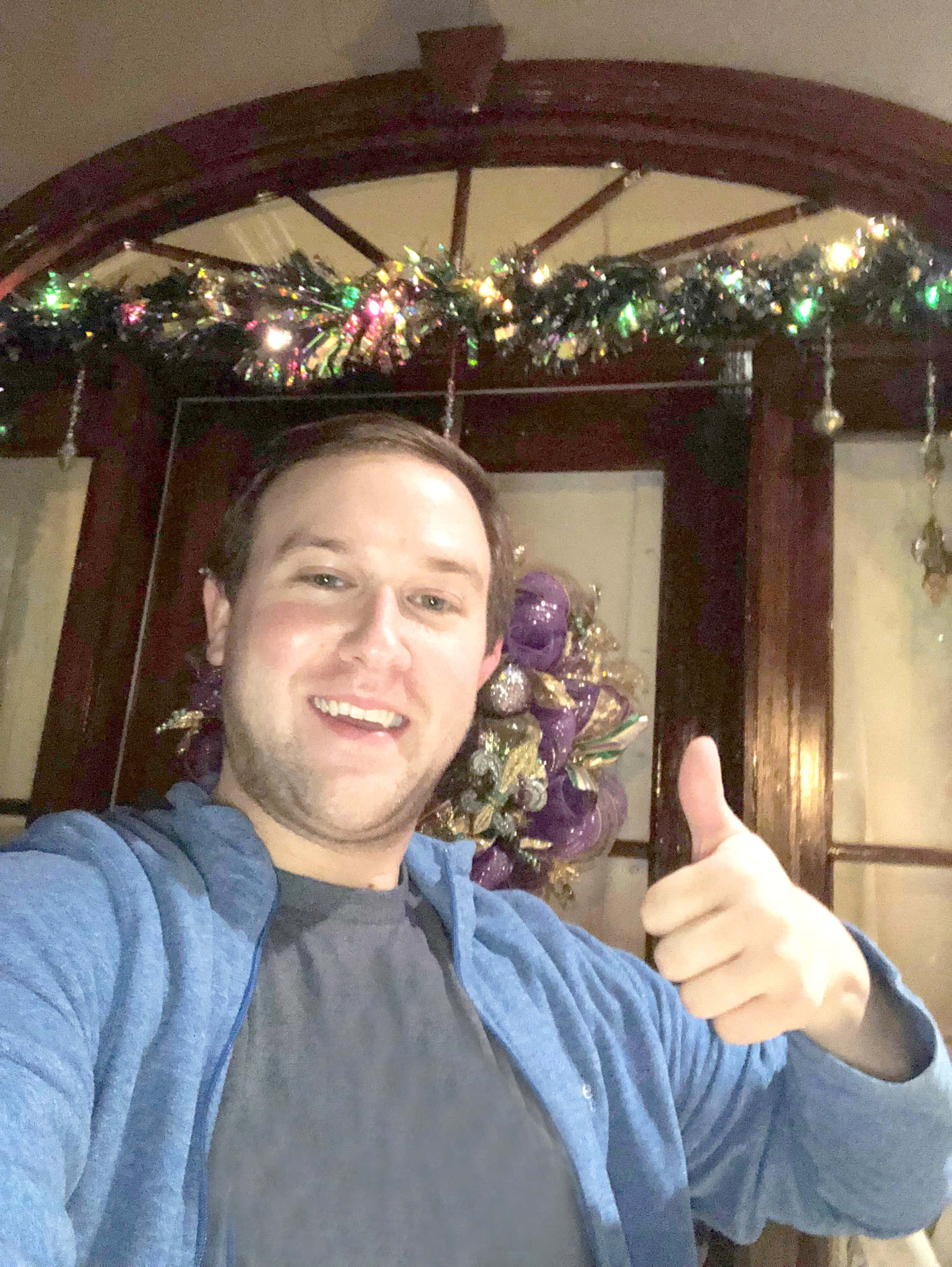 Have you met Abby?
Available 24/7 regardless of your location, Abby is here to help get you started.
Prepare your loan application with the help of our talented digital assistant.
Say Hello
Ready to Get Started?
You've come to the right place. We're ready to give you a
first-class experience in applying for a home loan.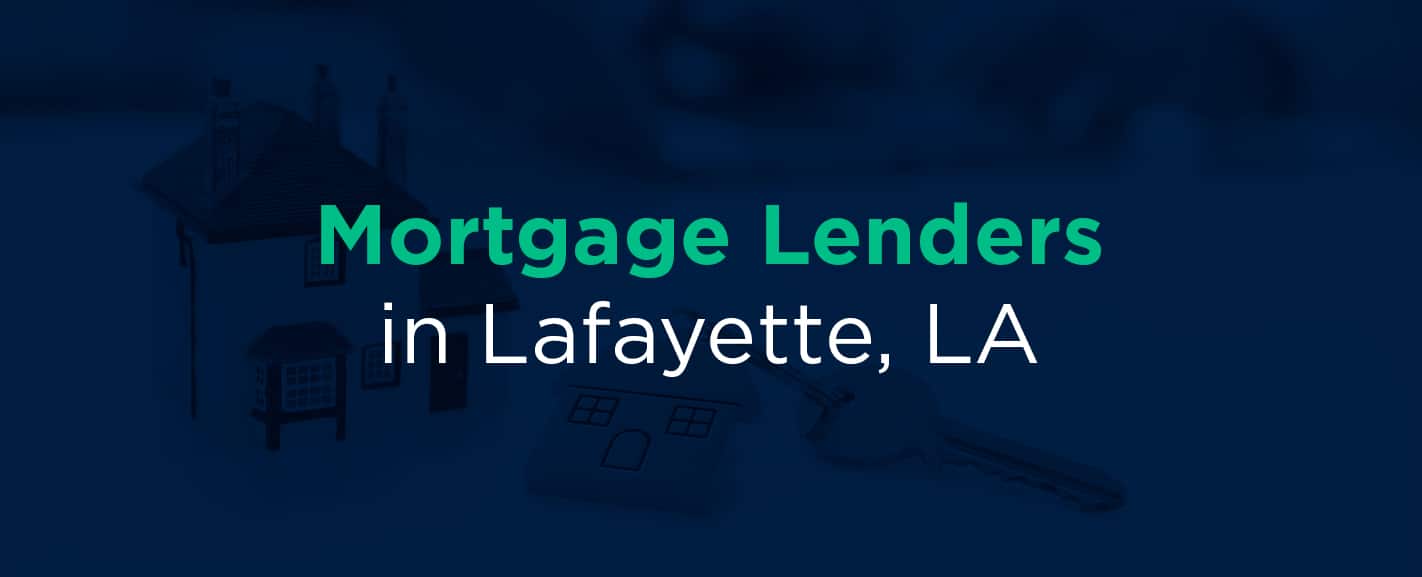 Assurance Financial Lafayette
1215 Camellia Blvd
Lafayette, LA 70508
(337) 981-9322
Mortgage Lenders in Lafayette, LA
Taking the leap into homeownership is a huge step. For many people, finding an ideal home is part of the American Dream. That's what we strive to help our customers achieve at Assurance Financial.
If you've found your dream property and you're choosing between home loans in Lafayette, LA, we can help you secure financing for your home. Whether you're a first-time homebuyer, you're looking for an investment property, or you're downsizing, we're ready to walk through the mortgage process with you.
At Assurance Financial, we offer helpful services with plenty of customizable options for your Lafayette home mortgage. Our goal is to make your application and approval process as smooth and easy as possible.
Assurance Financial Mortgage Services
Are you choosing between mortgage companies in Lafayette, LA? For many homebuyers, purchasing a home is one of the biggest financial decisions they will make. As such, it's helpful to find a trusted, reputable loan advisor who can guide you through the process step by step.
With the right mortgage loan advisor, you can avoid unpleasant loan surprises or feeling like you're navigating your way in the dark. The experts at Assurance Financial are ready to illuminate the home buying and mortgage application process so every step is as transparent as possible. We dedicate ourselves to guiding you with the highest quality possible. Assurance also offers a cutting-edge online application with our digital assistant, Abby. With Abby, you can apply for a mortgage in as little as 15 minutes!
What Services Do We Offer?
We aim to prioritize our customers' needs. To do so, we listen to feedback and take time to get to know each client individually. This allows us to pinpoint their unique needs and offer the most beneficial services. Some of the services we offer include:
Fannie Mae HomeReady loan program: This program helps lenders who qualify as low- to moderate-income borrowers who may not be able to cover a large down payment.
Freddie Mac Home Possible program: Like the Fannie Mae program, this program is intended for borrowers who are low-income or moderate-income earners. The Freddie Mac Home Possible programs allows qualifying individuals to finance a home with a low down payment at a fixed rate.
Good Neighbor Next Door program: This program is sponsored by the U.S. Department of Housing and Urban Development and assists firefighters, teachers, law enforcement, and emergency medical technicians with housing. Through this program, you can receive a 50% discount on a listed home price in a revitalization area.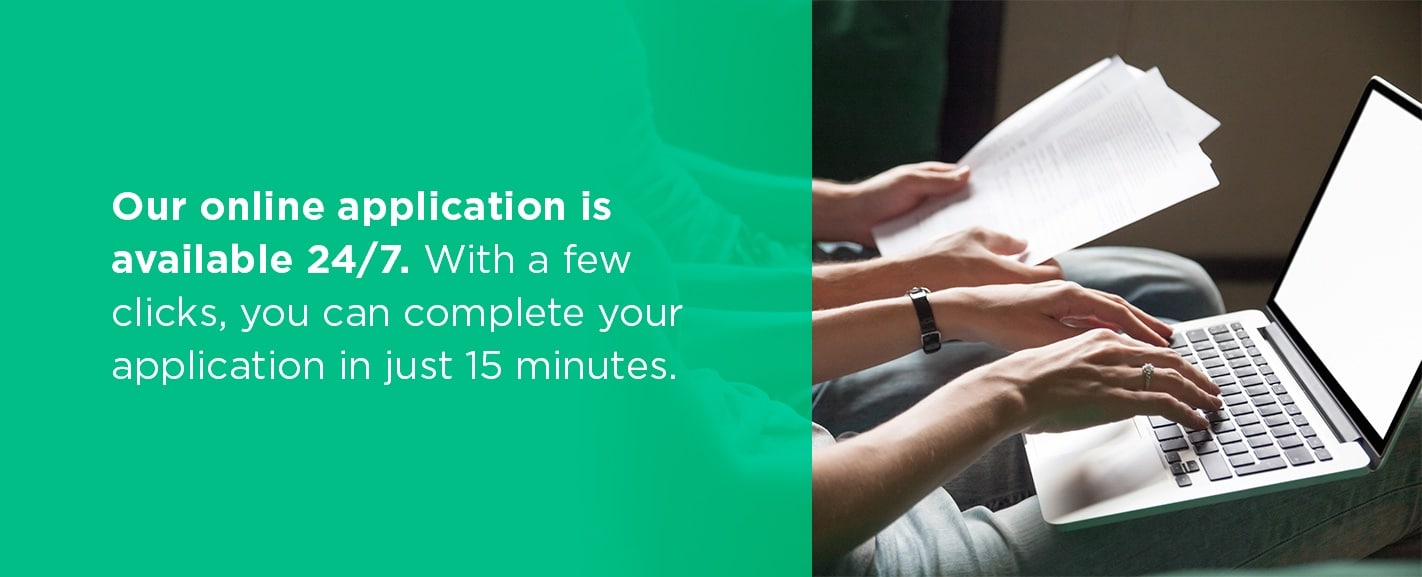 Online application process: Our online application is available 24/7.With a few clicks, you can complete your application in just 15 minutes.
On-time closings: We want to make the home buying process as simple as possible for our customers, which includes getting you through your front door on time.
Helpful loan officers: Our loan officers are experts in home buying and mortgage financing and can help you through every step of your journey.
Along with these services, we also offer several online calculators to help you better understand your financial situation and anticipate potential mortgage costs. The following are the calculators you can use:
In addition to our services, we are also happy to answer any of our customers' questions about the lending process and loan applications. The home buying process can be overwhelming — particularly if you've never bought a house before. We aim to give our clients the answers they need to navigate various steps of the process successfully and confidently.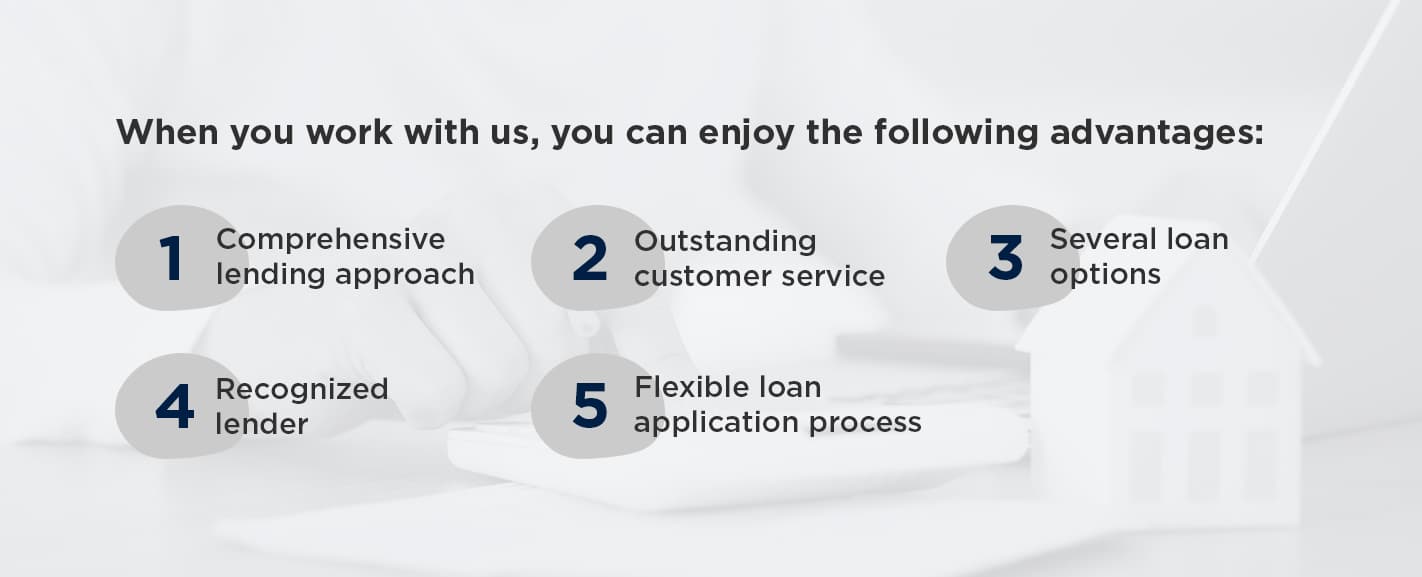 Why Should You Choose Assurance Financial as Your Mortgage Company in Lafayette?
Out of all the Lafayette mortgage lenders, why should you choose Assurance Financial? When you work with us, you can enjoy the following advantages:
Comprehensive lending approach: We offer a comprehensive approach to lending, meaning we process your loan from beginning to end all under the same roof.
Outstanding customer service: We prioritize our customers' needs, and it shows. Our customer satisfaction rating averages 4.98 stars out of 5.
Flexible loan application process: We offer our customers the ability to complete the process virtually or in-person. Our virtual process provides a convenient and accessible solution for borrowers.
Recognized lender: We have been approved by Fannie Mae, Freddie Mac, and Ginnie Mae.
Several loan options: Because of the variety of loans we offer, we can find the right option for every customer.
In addition to these advantages, we are equipped to help borrowers who fall into any of the following categories:
First-time homebuyer: If you're a first-time homebuyer, we can help you find the loans and programs you qualify for and determine what mortgage terms are best for you.
Vacation homebuyer: If you're ready to buy the vacation home of your dreams, we can help you secure the financing to make it happen.
Home downsizing: If you're ready to downsize your empty nest, we can help you find the right financing for your new home.
Real estate investing: If you're looking to invest in real estate to build equity and generate additional income, we can offer competitive financing.
Home construction or remodel: Whether you're looking to build a new home or remodel your existing property, we can help find a construction loan that's right for you.
Experienced homebuyer: Are you ready to buy your next home? We can make the process even easier than the last time you applied for a mortgage.
What Loan Options Do We Offer?
At Assurance Financial, we offer several mortgage loan types and term options. We strive to make our financing solutions as customizable as possible to meet your exact home loan needs.
Your mortgage loan options include: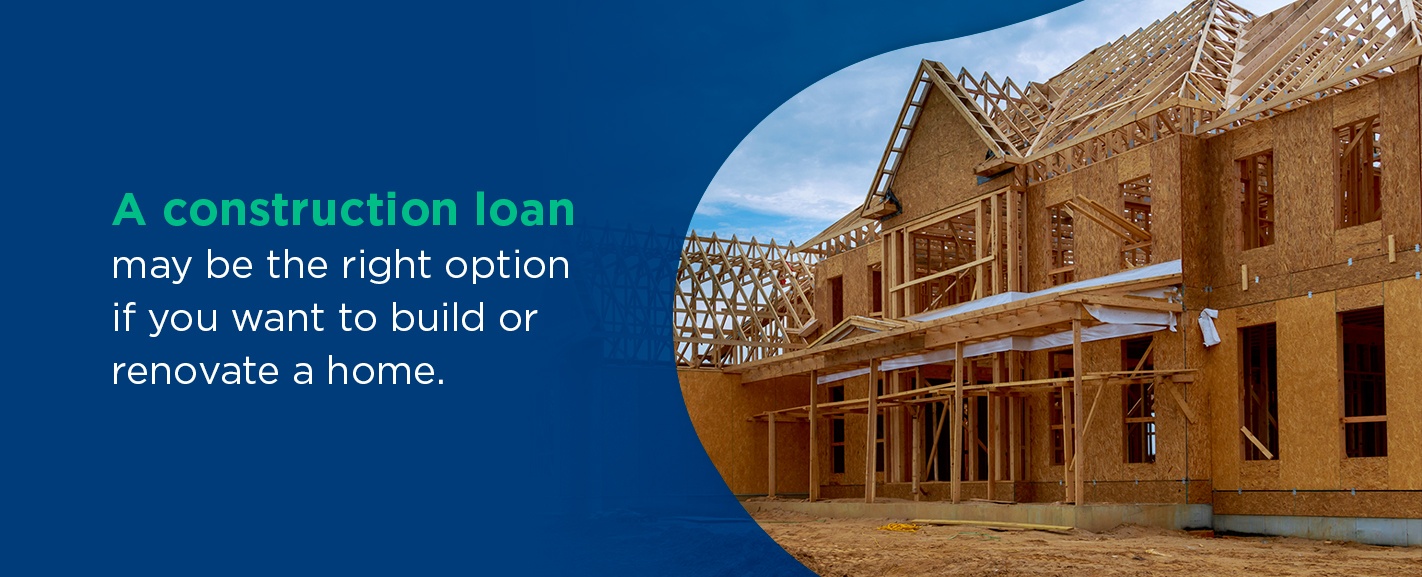 Conventional loans: A conventional mortgage may be the right loan for you if you have a stable income, good credit, and you can afford a down payment. With a conventional loan, you have the option to put 20% down on your home upfront to eliminate the need for private mortgage insurance. You can use a conventional loan for almost any property type, from a single-family home to a condominium.
FHA loans: An FHA mortgage may be the right loan option for you if you don't have the ability to make a large down payment. FHA loans are popular among first-time homebuyers because they offer a low down payment percentage of 3.5%, flexible credit requirements and options for fixed and adjustable rates.
VA loans: A VA loan may be the right financing option for you if you are a veteran, an active-duty military member or an eligible family member. VA loans are backed by the U.S. Department of Veterans Affairs and can be secured with little or no down payment, no pre-payment penalties and no monthly mortgage insurance.
Construction loans: A construction loan may be the right option if you want to build or renovate a home. To qualify for a construction loan, you may need a credit score of at least 680, a large down payment, savings and a stable income. In addition to construction loans, we also offer home improvement loans in Lafayette.
USDA loans: A USDA mortgage may be the right loan option if you live in an eligible rural or suburban area. To qualify for a USDA loan, you must be a low-income or moderate-income earner, and your property must be purchased as a residence you will live in. USDA loans are a popular option among homebuyers because they do not require a down payment.
Jumbo loans: A jumbo mortgage may be the right loan option for you if your dream home exceeds the limits set for conforming loans. If you want to purchase a large home or you live in a high-pricing market, you may want to apply for a jumbo loan. To qualify, you may need a high credit score, a large down payment, a low debt-to-income ratio, and proof of income. If you're a high-income earner, you're more likely to be approved for a jumbo loan.
First-time homebuyer loans: If you're a first-time homebuyer, there are loans and programs available to assist you with your down payment and closing costs and to provide discounted private mortgage insurance.
Fixed rates: A fixed rate does not change over the duration of the mortgage. As such, the monthly payment remains consistent over the entire loan term.
Adjustable rates: An adjustable rate means your interest rate can change over the term of your mortgage. This means your monthly payments can decrease or increase during your loan term.
Consider which mortgage options appeal to you based on your situation. If you're unsure what the best option may be, we can discuss the benefits of each and figure out what is ideal for your budget and goals. With so many possibilities available, we're sure to help you find the best fit.
Information for Lafayette Homebuyers
If you're planning to buy a home in Lafayette, what information should you know before securing a loan and closing on a property? What can a new homeowner expect when living in Lafayette? The following is important information for Lafayette homebuyers.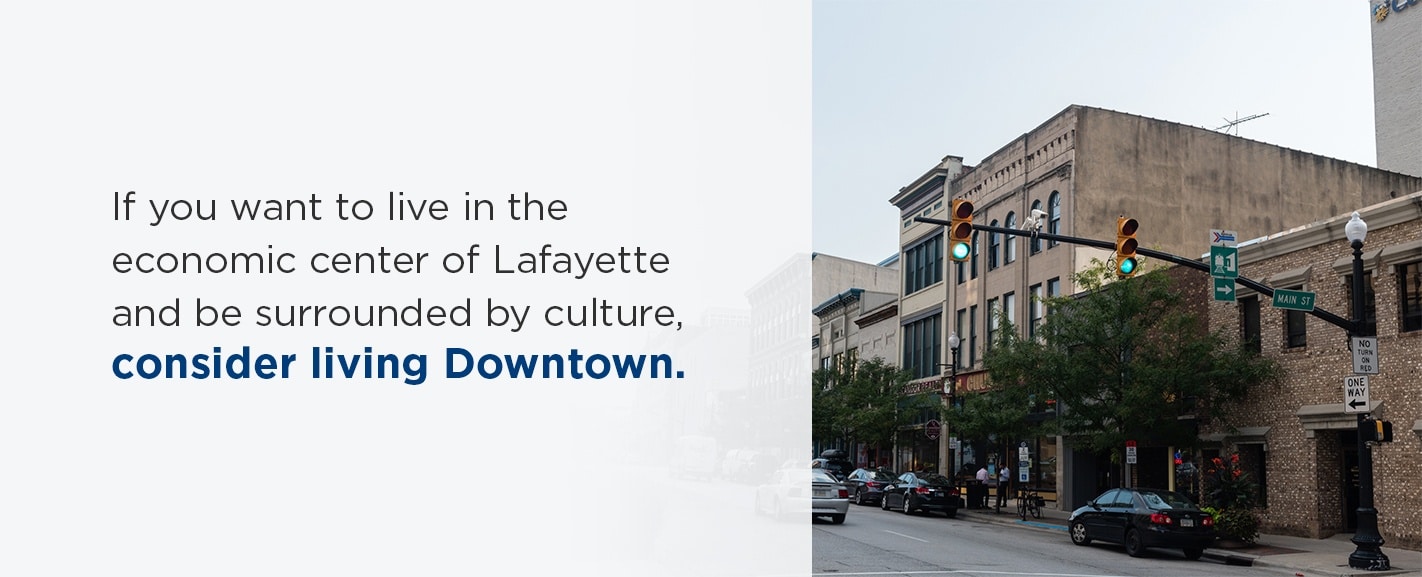 Lafayette Neighborhoods
Some of the most popular Lafayette neighborhoods include:
Downtown Lafayette: If you want to live in the economic center of Lafayette and be surrounded by culture, consider living Downtown. Here you'll find plenty of music venues, bars, restaurants, art galleries, and festivals. Even if you don't find your dream housing in Downtown Lafayette, you may want to live nearby so you can visit this exciting area as much as you want.
Freetown-Port Rico: Are you looking to live in a historic neighborhood? Look no further than Freetown-Port Rico in Lafayette. If you find an older home that you want to renovate, you may even qualify for a tax credit. This is one of the most diverse areas in Lafayette, where you can enjoy gourmet lunch spots and quirky music venues.
Mid-City: Also known as Central Lafayette, this group of subdivisions is located near Downtown. Subdivisions you may consider within Mid-City include Suburban Acres, Bendel Gardens, Magnolia Park, and Greenbriar. Suburban Acres offers quiet streets and affordability, Bendel Gardens offers mid-century luxury, Magnolia Park offers brick houses with large lawns, and Greenbriar offers high-end homes.
University Area: The University of Louisiana at Lafayette is one of the largest universities in Louisiana, and as a result, the surrounding area has the bustling feel of a college town. Much of the population in the area rents their homes or apartments. One of the most desirable subdivisions is in this area is Arbolada, which is mostly populated by local families and professors.
Lafayette also has Traditional Neighborhood Developments, including:
Sugar Mill Pond
Couret Farms
Olde Towne at Millcreek
River Ranch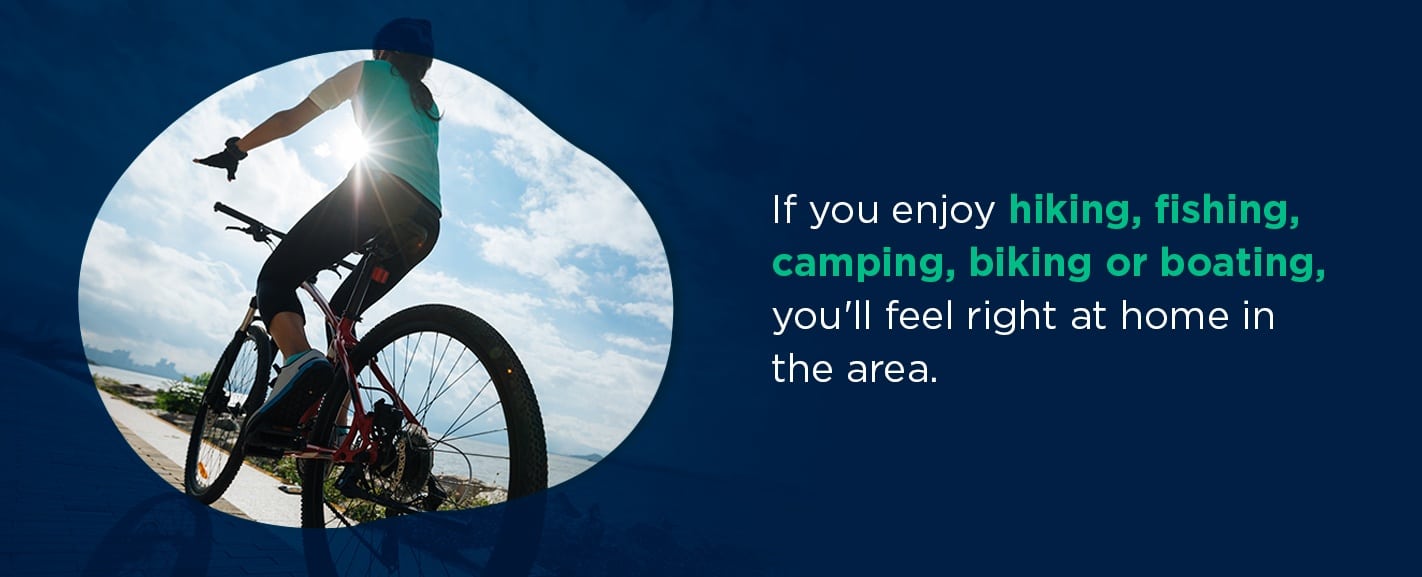 Weather in Lafayette
Year-round, the climate in Lafayette is excellent for outdoor activities. If you enjoy hiking, fishing, camping, biking, or boating, you'll feel right at home in the area. Those who hate the cold will love the weather in Lafayette, as the temperature rarely drops below freezing and snow is a rare occurrence. If you love hot, humid summers and enjoy thunderstorms, Lafayette is the place for you.
Lafayette is far enough from the coast that you won't have to worry about hurricanes, but you may see a lot of rain and potential flooding. Summers in Lafayette are much longer than winters, which are short and windy.
Top Attractions in Lafayette
If you're looking to stay busy, you'll find plenty to do in Lafayette. Attractions in the area include:
Downtown museums
Mardi Gras
Festival International de Louisiane
Cajun food tours
Festivals Acadiens et Creoles
Acadian Village
Blackpot Festival and Cookoff
Avery Island
Crowley Rice Festival
Vermilionville
Rhythms on the River
Breaux Bridge Crawfish Festival
Downtown Alive
Concerts at Couret
Enjoy all the culture, food and art that Lafayette has to offer when you move to this exciting city!
Location Information for Our Assurance Financial Lafayette Branch
The following is our Lafayette branch information:
Address: 1215 Camellia Boulevard, Lafayette, LA 70508
Phone number: 337-456-8743
Please use the above information to contact or visit us at our Lafayette branch.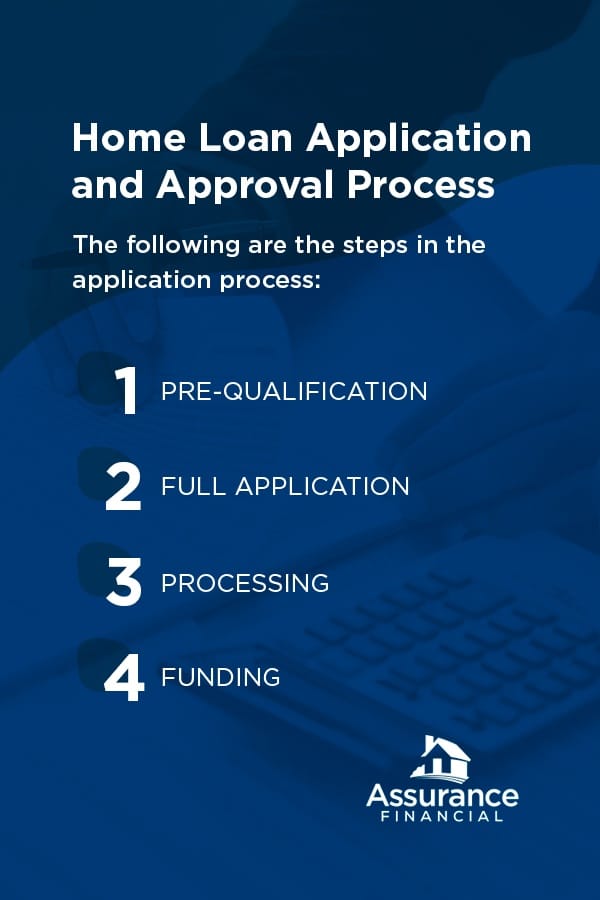 Home Loan Application and Approval Process
Buying a new home should be an exciting time in your life. But because purchasing a home is such a major financial decision and long-term commitment, many homebuyers feel overwhelmed and stressed during the process. At Assurance Financial, we want to streamline this process so you can enjoy every step of buying your dream home.
When you apply for a Lafayette, LA mortgage with us, you can say goodbye to waiting for days to find out if you have been approved. Our quick online application process makes it simple to receive your approval status promptly, giving you the opportunity to move on to subsequent steps in the homebuying process.
The following are the steps in the application process:
Pre-qualification: Your first step will be applying for a mortgage online with Abby to determine your pre-qualification status. The process of pre-qualifying for a Lafayette home loan can take as little as 15 minutes. During this step of the process, you can receive a quote for a mortgage rate.
Full application: The next step in the process is to complete the full application after you have been approved for the property you want to purchase.
Processing: The third step in the process includes appraisal, underwriting and approval for your loan.
Funding: The final step is signing for your loan and getting the funding for your home.
As you work through your applications, we can answer questions about closing cost breakdowns, down payment sizes, and more.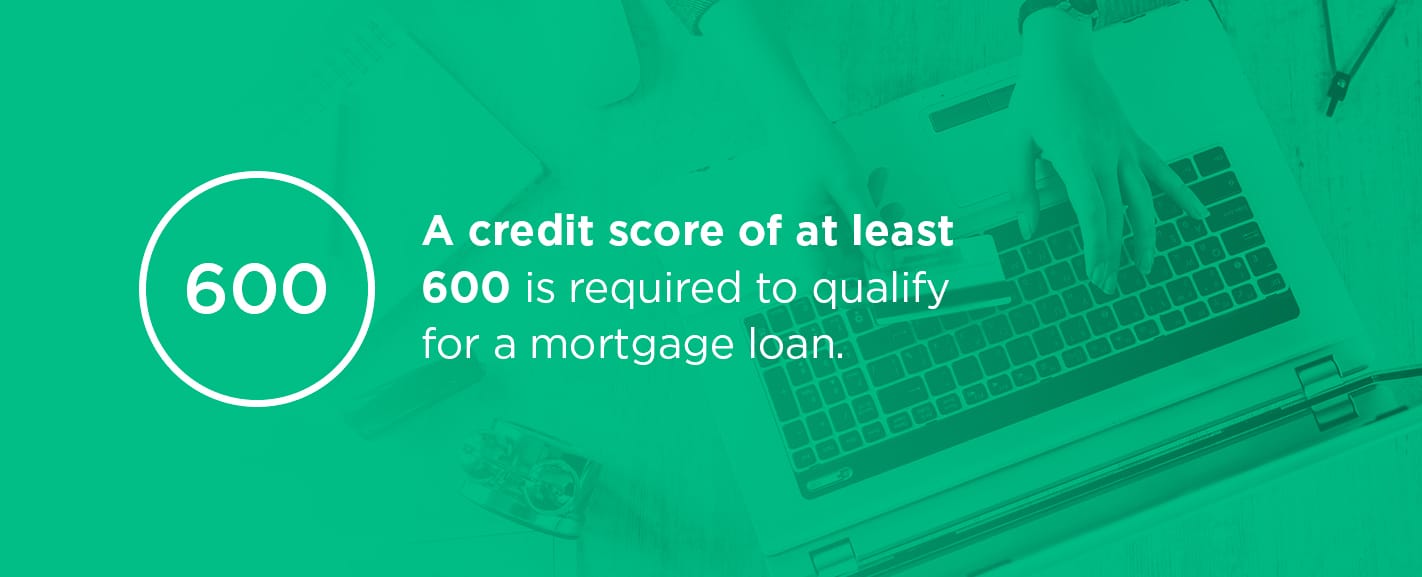 Helpful Information to Have on Hand for Your Application
If you're ready to apply for a mortgage, you will need to provide the following information:
Credit score: During your application process, you will need to supply your credit score. Usually, a credit score of at least 600 is required to qualify for a mortgage loan.
Proof of identity: You must provide proof of your identity with a government-issued photo ID. When you apply online with Assurance Financial, you can use your smartphone to take a picture of your ID and upload the photo.
Tax returns: You may also need to supply your two most recent tax returns. If you use TurboTax to file your income taxes, you can use your login information during the tax section of your Assurance Financial application.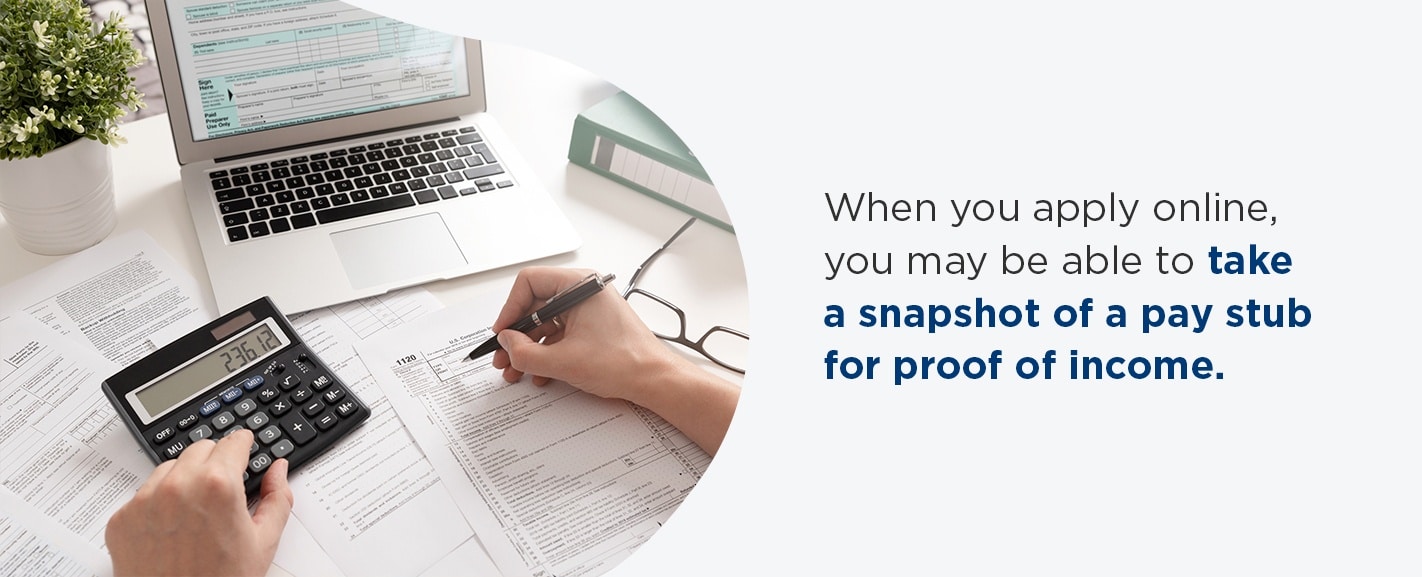 Proof of income: You will need to provide proof of income within your application. When you apply online, you may be able to take a snapshot of a pay stub for proof of income. If your employer uses ADP, you can use your login to prove your income on the Assurance Financial application.
Asset information: You will likely need to provide information in your application about both your liquid and non-liquid assets. When you apply online, you may be able to log in directly to your bank accounts to show your assets so you don't have to fax in the bank statements.
Start Your Loan Application With Abby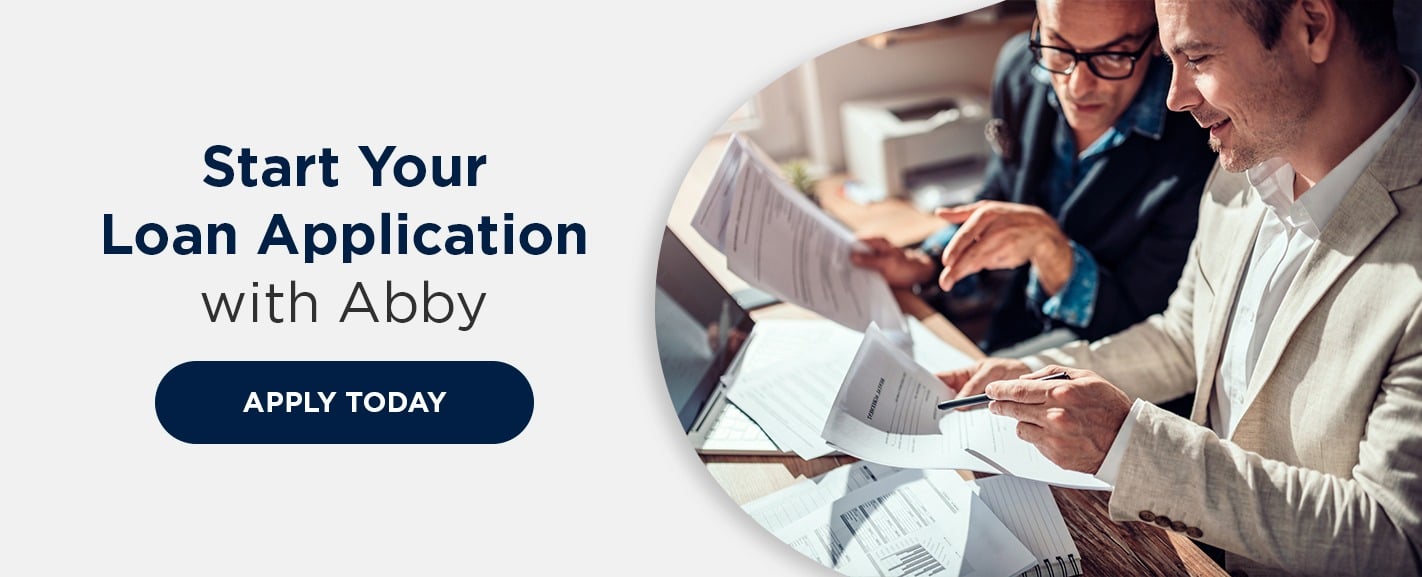 At Assurance Financial, we've been in the mortgage loan business since 2001. Whether you're purchasing your first home, starting your family or retiring and enjoying your empty nest, we can help you finance the home of your dreams from start to finish.
We use technology to get our customers their mortgage loans as simply as possible with less paperwork. With our application technology, known as Abby, you can start the home loan application process at your convenience. You can also get in touch with one of the loan officers at our Lafayette branch.
To begin your journey securing financing for your dream home, start your mortgage application online with Abby today!