Real Reviews from Real Homeowners
Jay
Houston, TX
"Jennifer was awesome. She communicated clearly and was very responsive. We will definitely use her again for future purchases"
Loan Officer
Jennifer Hebert
Jace
Youngsville, LA
"Amazing per usual!"
Loan Officer
Lauren Tylock
Tammi
Lafayette, LA
"For a first time home buyer, Rob helped me greatly with the overall process."
Miranda
Abbeville, LA
"Erinn was by our sides throughout the whole process. She made buying our home easy. I would 100% recommend her to others."
Michele Louise
Lafayette, LA
"Docusigns made everything really easy. Tracy guided me step by step which made the process go smoothly. Highly recommend."
Loan Officer
Tracey Lassere
Lena Dufrene
Broussard, LA
"Quick & easy process via phone and emails."
Loan Officer
Ashley LeBlanc
Alexander Jose
Lafayette, LA
"Great experience would definitely recommend Bridget"
Loan Officer
Brigitte LaCour
Leslie Ellen Haymark
Lafayette, LA
"Always a seamless and positive experience working with Jennifer and team."
Loan Officer
Jennifer Hebert
Hervin J
New Iberia, LA
"Everyone staying on top of things, communication,etc."
Peggy Marie
Glenmora, LA
"Communication and leaving nothing out"
Loan Officer
Lauren Tylock
Natalie
Saint Martinville, LA
"Tracey communicates with my clients and myself and has them trust her with their financials."
Loan Officer
Tracey Lassere
Harold
Youngsville, LA
"Erinn was great in every aspect. I would definitely love to work with her again."
Apply With Our Local Home Loan Experts
Get Started With Your Home Loan
Getting pre-qualified doesn't affect your credit score. Plus it shows the seller you're a serious buyer.
Call (337) 981-9322
Finding a home in Lafayette can be hard. We make finding the right loan type easy.

Simple Application
Click a few buttons, and complete your application in as little as 15 minutes!

Helpful Loan Officers
Incredibly friendly people who put the happy in home buying.

On-Time Closings
We'll get you through your front door on schedule.
Refinancing? Let's talk about your options.

Cash-Out
Make the most out of your equity for home improvements, tuition, or your latest dreams.

Interest Rate
Have you compared your current rate to ours lately? No harm in asking.

Loan Term
Lower payments or fewer years? Match your loan with your goals.
Build your dream home with experts guiding you through every step.

Custom Financing Options
We'll find the best construction loan program to fit your needs.

Flexible Draw Schedules
We work with your contractor to ensure your project stays on track.

Competitive Rates
Set your build budget with a free personalized rate quote now.
Resources
Downloadable Guides
We've created these guides to be a valuable resource to walk you step-by-step through your next adventure.
Our easy online application walks you through every step.
Apply online anytime, anywhere (even from your phone!) Plus, our helpful Loan Officers are always a phone call away if you need help.
Start your application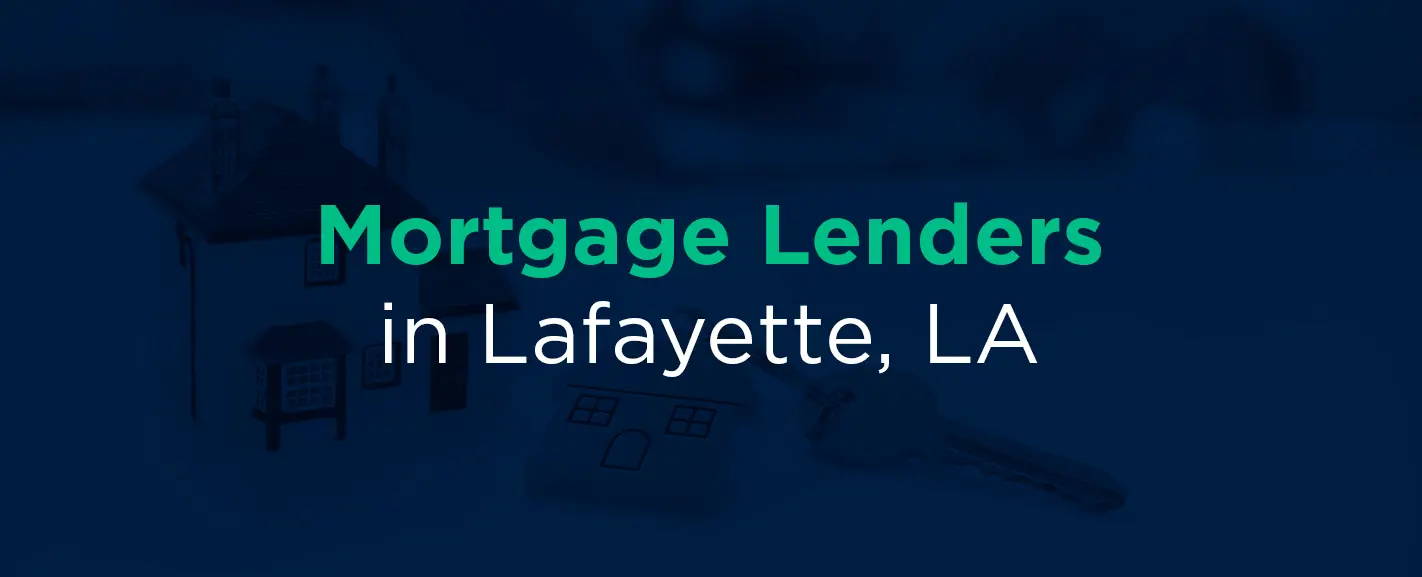 Assurance Financial Lafayette
1215 Camellia Blvd
Lafayette, LA 70508
(337) 981-9322
Mortgage Lenders in Lafayette, LA
Lafayette, Louisiana, is home to a booming housing market ready for your input. Whether you're looking to buy a new home or refinance your mortgage, Assurance Financial's Lafayette mortgage lenders are here to help.
What Assurance Financial Does for You
Our experienced and professional staff has helped people like you find the perfect loans to secure their dream homes. We're proud to serve anyone in our community, helping them get the best deals through whatever loan type suits them best. We regularly create personalized plans for our clients to sign on with:
Conventional loans: Most financially stable buyers are best suited to conventional loans, which offer a range of pricing and down payment options.
FHA loans: Federal Housing Administration (FHA) loans are an alternative to conventional loans for moderate- and low-income buyers who need lower down payments to afford a home.
VA loans: Veterans and members of the military are eligible for special deals and discounts with their loans, including 100% financing and little to no down payment.
USDA RD loans: The United States Department of Agriculture (USDA) rural development (RD) loan is ideal for moderate- and low-income buyers looking to purchase a home in suburban or rural areas.
Jumbo loans: These loans are designed to help you get your dream house even when it's a second home, investment property or a higher cost than accepted by conventional loans.
First-time homebuyer loans: New homebuyers will receive extra support with a first-time homebuyer loan.
Construction loans: Construction loans allow you to build your dream home in Lafayette with 95% financing and extended lock protection.
Modular home loans: This loan is ideal for anyone interested in a prefabricated house.
Non-qualified loans: Non-qualified loans let us help those with bad credit get approval for a home loan.
Home Opportunity in Lafayette, LA
With countless museums and artistry hubs and a reputation as having some of the best Cajun food in the country, there's something for everyone to love about Lafayette, LA. Many homes in the area offer historical significance alongside more modern offerings, allowing anyone to find a place they love near some of the city's best attractions. Living here, you'll experience the greatest parts of Southern culture and learn more about the world around you as you settle in.
Whether you're interested in close-to-the-action properties or rural homes with plenty of space, our home loan officers in Lafayette have a deep understanding of local offerings that they're ready to share with you, helping you find the perfect home to finance and enjoy with all of your loved ones.
Loan Processing Made Simple
When you find a home you love in Lafayette, you'll want to get through the buying process as soon as possible. Our easy and flexible financing process lets you start loving where you live sooner than ever. The process is simple:
Submit a quote and get pre-qualified for a loan through our website in just 15 minutes.
Apply for the property or properties you're looking at.
Wait for your pending loan to go through the appraisal and underwriting process.
Close on the house, sign and notarize your paperwork and grab the keys to your new home.
Secure Your Loan With Our Lafayette Loan Officers
At Assurance Financial, we pride ourselves on offering full-service end-to-end mortgage support. Start your pre-qualification application and find the guidance you're looking for to become a homeowner in Lafayette, LA.
Ready to Get Started?
You've come to the right place. We're ready to give you a
first-class experience in applying for a home loan.