How to Get a First Time Home Loan – On Your Budget.
Making the leap from renting a home to owning one is an exciting decision. So many people dream of home ownership, and pursuing that dream reflects your financial security and accomplishment. It's something to feel proud of. Now, as you undertake the fun journey of looking for a first home that appeals to you, it's also time to scrutinize your finances and decide how you want to pay for your home.
Home lenders want to assist people like you. You will find many first-time homeowners loans available that meet your financial and other practical needs.
Saving for a down payment can be the biggest obstacle you face when purchasing a home. That's why we offer down payment and closing cost assistance programs. These programs could give you a helpful cash buffer for other expenses, like the home inspection and home repairs. Taking advantage of these programs may allow eligible borrowers in approved areas to:

Get discounted private mortgage insurance

Choose a 30-year fixed rate loan

Move into a new home more quickly *Income limits and other restrictions may apply.
Find out more about these programs and eligibility from your Assurance Financial Loan Officer.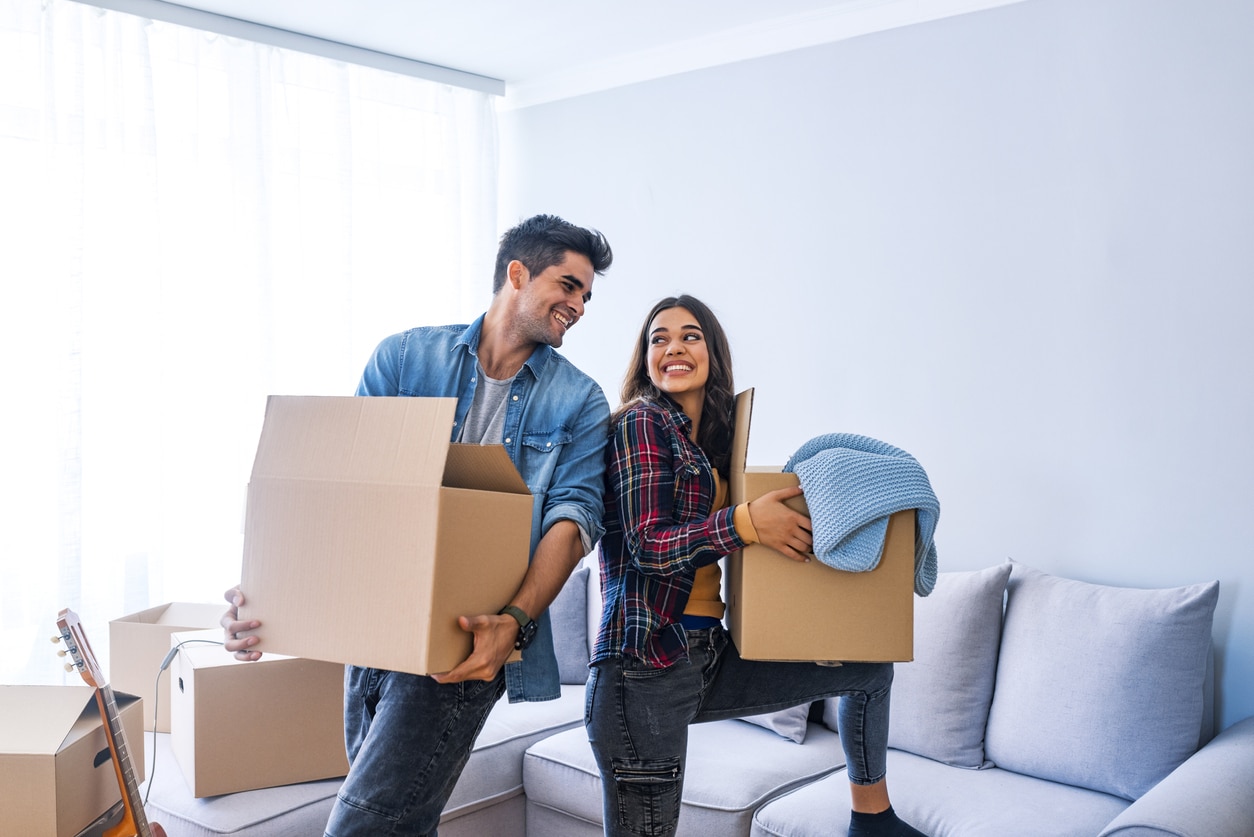 "I remember telling my mom that I would grow up and live in a mansion. I talked about having an awesome pool to party with all my friends! Now that I need to find a way to pay for it, I'd rather a simple two-bedroom that I can share with my fiancée. Down payment assistance? Yes, thank you! Adulting is not everything I thought it would be, but I feel like we should have a place to call our own and make monthly payments work for us."
RESOURCES
Downloadable Guides
We've created these guides to be a valuable resource to walk you step-by-step through your next adventure.
How to Get Started
There are several ways to begin the loan process.
Explore all the loans we provide
Want Abby to help get your application started?
If you're ready to get pre-qualified but not sure where to begin, Abby has a breakdown of everything you need.
APPLY WITH ABBY
Speak with an expert!
We have friendly experts to answer your questions. Find a loan officer licensed in your state.
Find A Loan Officer
Did we miss anything?
You still have questions, we still have answers. Take a look at what other people have been asking.
Read FAQs
First-Time Home Buyer Loans
A first-time home buyer loan is a special offer for people who have never purchased a home before or have not owned a home within the past three years. They often include special incentives that remove some restrictions on home loans and reduce some of the costs associated with the home buying process.
Single parents and displaced homemakers whose previous home ownership was with a spouse may also qualify for first-time home buyer loans. You can find a range of home loans for first-time home buyers available, and many of them are tailored to buyers who meet certain qualifications. Our loan officers can assist you with finding one that meets your financial needs and helps you purchase the home you have dreamed of owning.
What Are the Different Types of Mortgages Available for First-Time Home Buyers?
Traditional U.S. Federal Housing Administration first-time home buyer loans are among the most popular loan options for those buying their first homes. This is not the only program available, though. You can also look into other options, such as:
VA loans for veterans
Fannie Mae HomeReady loan program
Freddie Mac Home Possible program
Conventional fixed mortgages
These options offer maximum flexibility to tailor the program to your financial needs. You should look over your first-time home buyer checklist to ensure the home you want to purchase has everything you want. Then, it's time to apply for the loan that will help you a achieve your dream of ownership. Apply online with Abby in 15 minute or less!
Benefits for First-Time Home Buyer Financing
You may have many home loan options available to you depending on your background. Veterans, for instance, also qualify for special loan programs.
Many people choose to use first-time home loans as they are conceived to address many of the issues you may worry about when you purchase your first home. The advantages of using this type of program include:
Lower down payments: You don't have any current home equity to trade on, and so you may not have saved up as much money for a down payment
Historically low interest rates: Rates for mortgage loans for first-time home buyers are often lower than you will find with other programs
Open to those with lower credit scores: If you have a short credit history or are paying down debt, first-time homeowner programs are ideal
Sometimes, first-time homebuyer programs also include financial need restrictions. If you want to buy a home with a high price tag, you may need to revisit your options. A first-time homeowner loan may not be the best fit, but no matter what you decide on, you can get prequalified in just minutes with Assurance Financial. Prequalification will make the home shopping process easier.
What Credit Score Should a First-Time Home Buyer Aim For?
First-time homebuyer credit scores should be above 580 to ensure you meet FHA minimums. You have a better chance of approval if your score is a bit higher, such as 620 to 640. You can raise your credit score by paying down your debt, paying your bills on time and keeping your balance on your credit cards low. Steady attention to your credit score will help raise it to increase your chances of approval for a loan.
Your credit score is not the only factor in your loan approval, though. Mortgage loans for first-time home buyers also depend on:
Documenting your income through pay stubs and past income tax returns
Debt-to-income ratio measuring how much of your income goes toward paying off current debt
Our First-Time Home Buyer Mortgage Options
We provide a range of possibilities for first-time home buyers. Many want to pursue a traditional 30-year fixed-rate mortgage. This offers a predictable and low-risk option to secure the funds you need for your first home. Some of the advantages of this type of loan include paying the same rate throughout the length of the mortgage and spreading repayment out over three decades, lowering your payments.
You may find other options that are an even better fit. With historically low interest rates available, many people are interested in a shorter payoff period, which will lead to paying less interest over the long term. Do you want to explore a 20-year lending term? Ask our loan officers about the possibilities.
In addition to offering variable rates and terms, we also have homebuyer programs geared toward veterans. We can explore other special programs you may qualify for as a member of the armed services or another notable background. Talk to us about any programs you think you may be eligible for, and we can get you answers.
The most critical part of looking for the right first-time homeowner loan is to find a program that will benefit you for the long term. Think beyond today to what your financial goals will be a year, five years, 10 years or even further down the line.
Apply for a First-Time Home Buyer Loan Today
Wondering how to get a first-time homeowners loan? Let us aid you with finding the best mortgages for first-time buyers. You can use Abby to help you get prequalified for a loan, a process that takes just 15 minutes. Or, contact one of our home loan officers located across 28 states. Reach out today to find one near you.