Make Your Money Work for You
If you thought you weren't the type to feel emotional about your home, try putting it up for sale. Suddenly every little corner sparks a sweet memory – The kids' height measurements on the wall, the vegetable garden you worked so hard on. However, downsizing could bring great benefits to you and your finances for the future so you can live life with less stress.

Knock out some debt from the potential money you'll make from selling your home

Build an emergency fund

Less upkeep of the big house and lawn so you can spend more time and money on vacations
It's time to get real about your future, and downsizing may be the answer.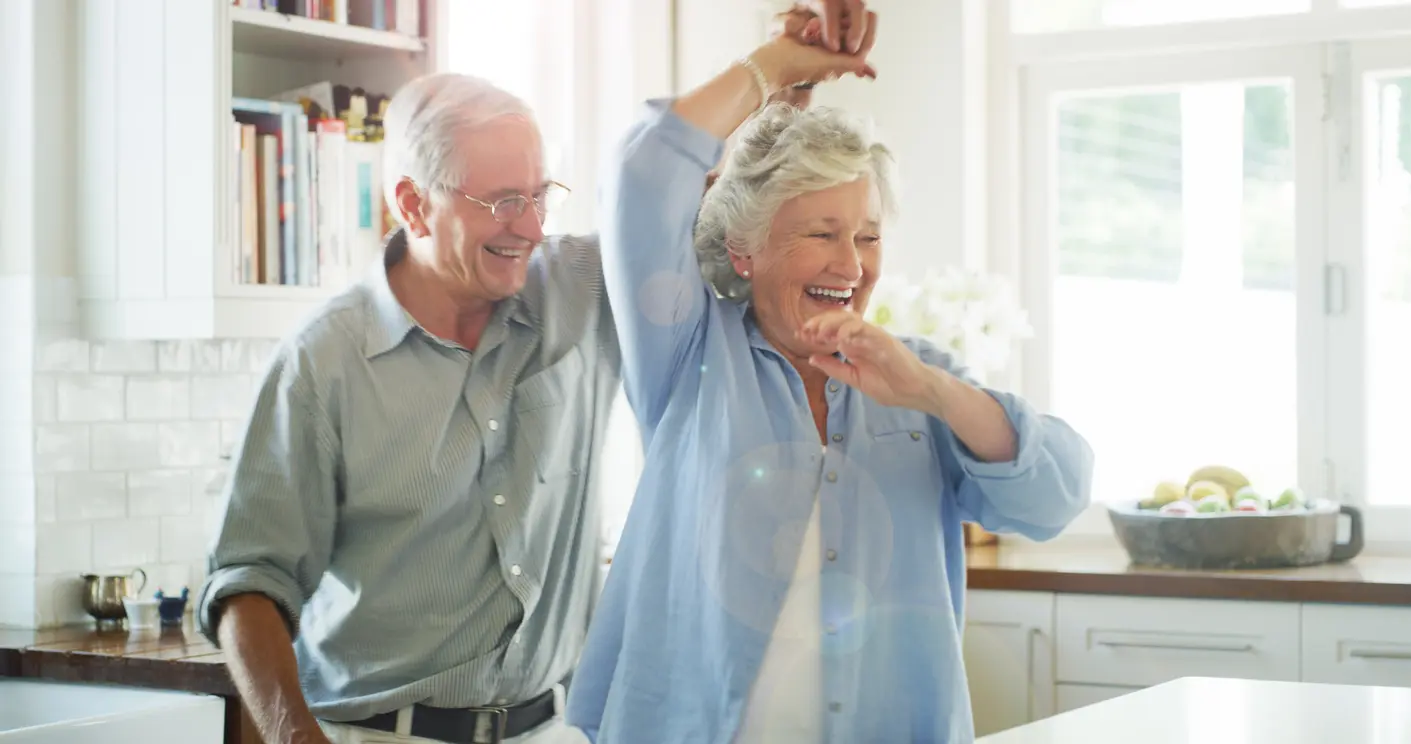 "The house is too big for just my husband and me. We never step foot on the stairs anymore. That's an unused 1,500 square feet of… actually, I'm not even sure what's up there! Besides, we're planning to travel more. I want to get settled somewhere more manageable before we enjoy our golden years."
RESOURCES
Downloadable Guides
We've created these guides to be a valuable resource to walk you step-by-step through your next adventure.
How to Get Started
There are several ways to begin the loan process.
Explore all the loans we provide
Need help with your application? We're here to lend a hand.
Our easy digital application walks you through every step of the process in terms you can actually understand. Plus, we're always a phone call away if you get stuck.
Start your application
Speak with an expert!
We have friendly experts to answer your questions. Find a loan officer licensed in your state.
Find A Loan Officer
Did we miss anything?
You still have questions, we still have answers. Take a look at what other people have been asking.
Read FAQs
Downsizing Your Home
Downsizing refers to the process of moving into a smaller house, condo or another residence. Many homeowners decide to downsize to realize cost savings, or because their lifestyle has changed.
Advantages of Downsizing Your Home
There are many benefits to downsizing and moving to a smaller space:
Smaller spaces are more affordable, letting you build equity, get out of debt or even save up
You may experience less stress if you have less stuff
You will enjoy a lower debt-to-income ratio if your home loan is smaller
With a smaller mortgage, you can put more towards retirement and other costs
You can afford a better quality of life with less income when you downsize to a more affordable home
It is easier to live below your means in a smaller house or condo
You may have fewer maintenance costs and concerns
When you pay little or no mortgage, you may have more money freed to pursue passion projects, a new business or investments
Heating your home will become less costly, letting you save even more
Cleaning is easier in a small space
The Impact of Downsizing on Your Mortgage
When you buy a downsized home, you may end up with a smaller home loan, too. If you are worried about how much you owe, a smaller monthly cost allows you to breathe easy. Yes, you may need to refinance to buy a downsized home or you may need to finance your new, smaller property, but over time the savings can be significant.
Can Downsizing Help to Pay Off My Mortgage?
Downsizing to pay off a mortgage is quite common. In some cases, it is possible to use the equity from your current home to buy a smaller property where you can live. You can sell your current home or even rent it out to make additional money. Or, you can sell your current property and use the proceeds to buy a downsized house.
If you can pay off your mortgage a few years sooner than you would have by buying small, you could end up saving tens of thousands of dollars or more in interest. You will be debt free sooner, as well, leaving you ready for new opportunities.
Downsizing Tips for Empty Nesters
One reason many people decide to downsize is because their children have left home, or a couple or single parent is getting older. The middle and senior years are a natural time to downsize.
There may be medical needs that require a smaller space for cleaning and moving around. In addition, there may be no need for a larger space or a household may decide to save money or enjoy more freedom with fewer possessions.
Whether you are moving to a retirement home or your own smaller property, change can be a challenge, which is why these tips for empty nesters can be especially useful:
Think of the future: Now that you are an empty nester, consider what the future holds. Is there a dream you'd like to pursue in this phase of your life? Do you need to start thinking about making your home accessible for your golden years? When you think about your downsized home, consider how you will fare there in ten or twenty years so you choose a wise investment.
Get children to take their own belongings: Children who pick up their own toys, photos and other mementos free up a lot of time and effort. They also clear out much of the clutter.
Start early: Start well before a move is needed, especially if you have been in the home for a while. There may be many things piled up and it will take time to consider everything.
Budget carefully: Don't assume smaller always means less expensive. Condominiums can cost more than a house in some areas and keep in mind downsizing may also mean moving expenses, moving costs and more. Create a budget to stay on track.
Ask when you last used or looked at something: If it has been years or if you have forgotten you own a specific gadget, device or another item, it should be donated.
Give legacies early: If there are items you wish to bequeath, consider giving them away now. Your family and friends will get to enjoy their possessions and you can reminisce about them together. At the same time, these special treasures will be safe and you will have more room.
Find new ways to remember: Taking digital photos of special clothing, collections and other items will help you remember without the need for extra space.
Downsizing Tips for Moving
If you are downsizing, you will have to move. Moving into a smaller home means you need to downsize your possessions as well as your mortgage. Here's how:
Get organized: Before decluttering, get ready. Have a camera or phone to take photos of items you want to sell and have bags for clothes and other possessions you want to drive to a donation bin.
Be methodical: Declutter and donate items one room at a time. It is much easier than going through an entire home.
Know where things will go: Arrange for charities to pick up items or find a donation bin. If you decide to sell some possessions, set up an account on an online sale site and get ready to take photos and post items.
Keep a "must keep" list: Keep items on this list clearly marked. It will help you keep track of them and knowing what is a must for you can help you plan how large your downsized home should be.
Eliminate rooms: If you are downsizing into a home with no dining room, realize you will need to eliminate all or everything in the living room.
Sort into piles: Aim to handle each item only once. As you sort through your collections, memories and items, place each one in a "to keep," "to sell" or "to give away" pile. Remove the "to give away" and "to sell" piles promptly. This will ensure you do not second-guess your choices.
Learn More About Downsizing and Mortgages From a Loan Officer Near You
If you are ready to live larger by living smaller, get ready to downsize. If you need to refinance a mortgage or get a home loan to move into your new smaller space, Assurance Financial loan officers may be able to help. We are the people people and independent lenders. We don't pass your data and loans on to others and we take care to match your needs to the right mortgage.
Assurance Financial handles end-to-end processing of home loans in house and this is our whole focus. As a result, we are knowledgeable about mortgages and have some of the most cutting-edge application technology so you can apply fast.
Since we know no two downsize situations are the same, we offer every type of home loan for every situation. Whether you are downsizing for health, financial or personal reasons, we have VA, government-insured, first-time homeowner, cash-back, and other mortgages.
Contact Assurance Financial loan officers to discover how much you could save with downsizing. Prefer to get started online? Apply with Abby in as little as 15 minutes and get your pre-qualification faster! Don't just dream of downsizing. Work with Assurance Financial to make it a reality.