Looking to purchase an investment property with flexible financing options? Your ROI is waiting. We offer solutions for individuals or businesses looking to make their next investment – the smartest way possible.

Get pre-approved for an investment property loan before you begin your search to give you the upper-hand when negotiating.

Our loan product features benefits like unlimited number of financed properties, loan amounts up to $5MM*, credit exceptions, and LTV up to 80%. *Only exceed $3MM in CA, IL, FL, NY, NJ, MD, VA, DC, and WA.
Our licensed loan officers can help you consider all your options to make the best decision to meet your financial goals.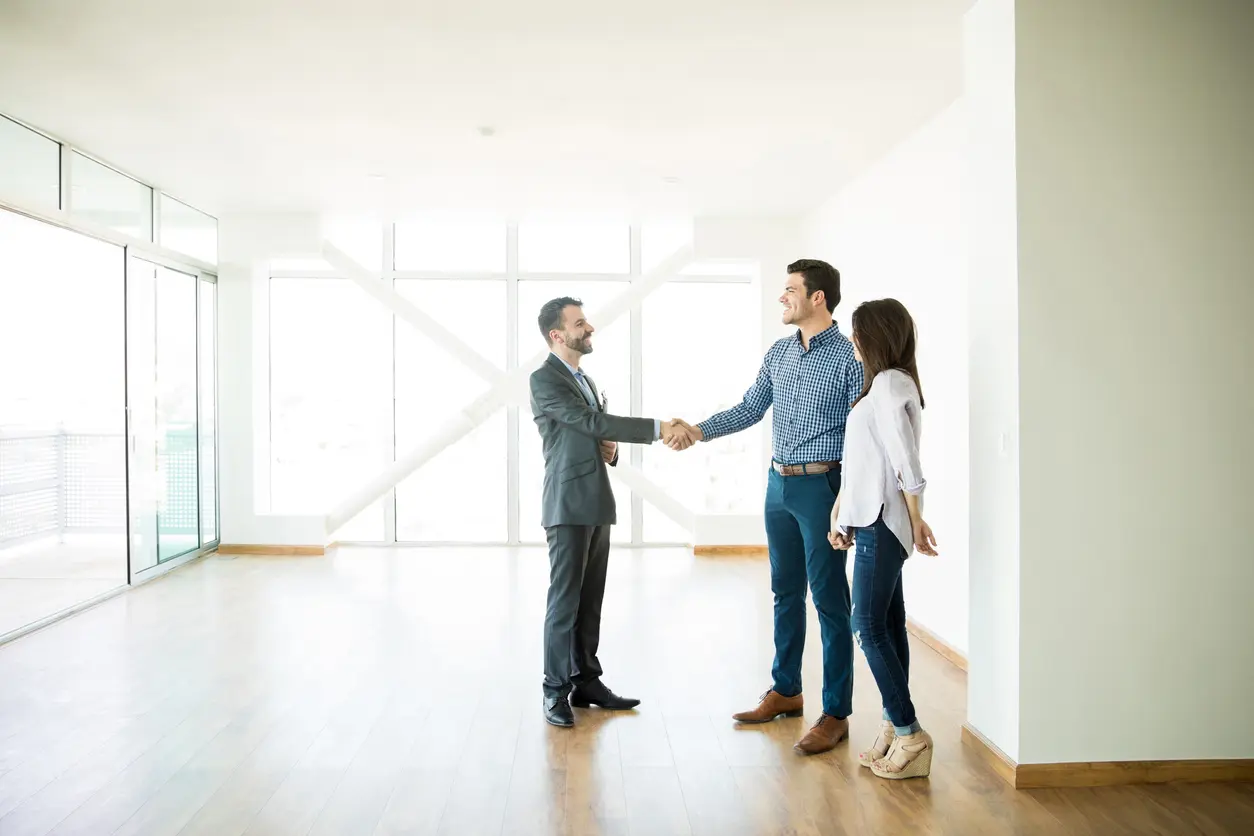 "I invest in cryptocurrency. Okay, I'll be honest, I own a whopping two grand in Bitcoin. I admit that I don't really understand it, but I do like to actively manage my money. I look at opportunities across different investment options, and I generally subscribe to the advice of well-known strategists: invest in what you know. I don't pretend to be a real estate guru, but I am an expert in local information. I stay engaged with what's going on in my city and state. I believe in the future of this area, and I like investing in a traditional opportunity like rental property."
RESOURCES
Downloadable Guides
We've created these guides to be a valuable resource to walk you step-by-step through your next adventure.
How to Get Started
There are several ways to begin the loan process.
Explore all the loans we provide
Need help with your application? We're here to lend a hand.
Our easy digital application walks you through every step of the process in terms you can actually understand. Plus, we're always a phone call away if you get stuck.
Start your application
Speak with an expert!
We have friendly experts to answer your questions. Find a loan officer licensed in your state.
Find A Loan Officer
Did we miss anything?
You still have questions, we still have answers. Take a look at what other people have been asking.
Read FAQs
One of the ways to expand your portfolio and manage your assets while focusing on growth is investment real estate. Investment properties, such as rentals, apartment buildings and other real estate that makes you money are plentiful, and an investment property mortgage can help you enter this market.
Unlike traditional mortgages, a mortgage loan for investment property is specifically created for non-owner-occupied property designed to generate profit. This type of mortgage has different requirements and terms when compared to a loan on a residential home.
What Is the Best Type of Mortgage for an Investment Property?
The best type of mortgage for an investment property varies widely, depending on your situation and the real estate investment you are considering. Your options include:
1. A hard money loan or a home equity line of credit (HELOC)
If you already have assets you can use as collateral, you can leverage them to qualify for a line of credit or hard money loan. These loans are short-term and you can secure them relatively quickly.
2. A traditional mortgage, with a twist
Some lenders are willing to let you take out a second home loan to finance your investment property. However, they will generally want to see cash reserves for at least six months, excellent credit and a larger down payment.
3. An FHA or VA mortgage
If you meet the requirements for a federally insured FHA mortgage or are a veteran and qualify for a VA loan, you may be able to use these types of financing to buy a rental or other investment property. However, you cannot use these mortgages for non-owner-occupied buildings. If you purchase an apartment building and live in one unit, however, you could qualify for this type of financing.
You will want to compare rates and terms to find the best mortgage for investment property for you. No two investors are the same, so what works for one investor might not work for you.
To discuss your mortgage needs, contact your local Assurance Financial loan officer. We can help you secure a no-obligation quote in as little as 15 minutes.
What to Know About Investment Property Rates
Investment property interest rates are higher than the rate on your home loan. These types of loans are riskier for lenders because they are foreclosed on more often compared to home loans.
Market conditions can also quickly change investment property value and profitability. A bad tenant, recession and other factors can turn an investment into a lemon and lenders in these cases can end up with foreclosures.
In addition, investment property mortgage rates also get higher the more investment properties you finance. In many cases, lenders are reluctant to give multiple loans to an investor with four or more properties, since the risk of foreclosure increases. Getting multiple investment home loans, therefore, can cause your rates to go up.
Investment Property Interest Rates
Just how much higher are mortgage rates for investment properties? When compared with residential property, rates are 1% or more above home loans. However, this can vary widely and in some cases, the rate can be a number of percentage points above a home loan. This is a large enough difference to make an investment property loan significantly more costly.
However, there are a few things you can do to make the rates more reasonable:
Comparison shop: Look at different loan products. With Financial Assurance, it can take as little as 15 minutes to get a quote, so it's easy to find out how much a loan might cost.
Improve your credit score: Get serious about paying down other debt, automating bill payments and building your credit history.
Put down more money up front: A larger down payment increases your chances of getting a mortgage for an investment property in the first place and can help you lower your rates.
Have cash reserves: You need to be as appealing a borrower as possible. Work to have at least six months of cash reserves, a solid investment or business plan and strong assets you can potentially use as collateral. The lower a risk you represent to lenders, the more likely you are to successfully negotiate for a good rate.
Become a resident: If you are serious about starting to invest but do not have a track record of it yet, consider buying a property with a few units and living in one unit while renting the rest. This helps you establish whether you even want to be in real estate investment and may allow you to qualify for a lower rate or even a government-insured loan.
Reduce your debt: Improving your debt-to-income ratio reassures lenders and may allow you to qualify for a more competitive rate.
Work with a loan officer: You can always contact your local Financial Assurance loan officer to review your options and compare rates.
Choose your property wisely: Consider your investment from every angle and have a plan. How can you attract the best tenants? How much money do you need to make to clear your mortgage and make a good profit? How will you address any investment challenges that may arise? The more you plan your investment, the more reassuring you may be to lenders.
Work with a lender who lends to investors: Lenders who work with investors understand their needs and may be more willing to give you mortgage loans that help you succeed.
Should You Get a Second Mortgage for Your Investment Property?
If you want to buy a rental, multi-unit or other investment property, you have the option of getting a second mortgage. A second home loan is one that allows you to take out a loan on an existing property.
If you already have a home or other property, you can borrow against that real estate and use the equity you have already earned. You can put the money towards an investment property to diversify your assets and earn more.
There are many advantages to getting a second mortgage for an investment property. You may be able to borrow a significant amount if you have substantial assets and the process for getting approved is usually streamlined. Since the loan is secured, you may also be able to enjoy competitive rates.
Before getting a second loan, keep in mind you are putting another property's equity on the line. If you are using your home as collateral, you risk foreclosure if you cannot pay the loan back. Always consider the benefits and risks before you decide to go ahead. You may also wish to speak with your local Financial Assurance loan officer to evaluate whether a second mortgage is right for you.
Learn More About Our Investment Property Mortgage Options Today
Real estate investing is an attractive option for investors because it allows you to generate a positive cash flow relatively quickly. Many investors have succeeded with properties, but to get started you may need financing.
If you do need a loan for a rental, multi-unit, apartment building, a property for flipping or any other real estate investment, reach out to a Financial Assurance loan officer. Financial Assurance offers a range of mortgage solutions, and we underwrite and handle processing in-house, so we are able to help a range of lenders with different needs.