Why a reverse mortgage loan may be right for you
With a reverse mortgage loan, the bank makes payments to you, versus the other way around, based on the market value of your home. Amazing right? In order to qualify, you must be at least 62 years young, own your well-maintained home, and have significant equity in it. If that all sounds like you then let's see how you can turn your home into a cash machine.
Increasing your discretionary income each month allows you to spend more on what makes you happy.
On top of the bank paying you every month, you no longer have to make those regular mortgage payments.
A reverse mortgage loan lets you make the most of your golden years by providing supplemental income. Which, by the way, is tax free.
If you downsize or relocate, a change of scenery won't cost you a penny out of your pocket. And if you're not sure you want to move, you don't have to either.
Eventually, the reverse mortgage loan is repaid either by selling the home or the borrower passing away. If the latter happens, any leftover equity belongs to a surviving spouse or heirs.
Isn't it time your home pays you back? Call us at 1-855-438-7796
A reverse mortgage loan in 6 easy steps
Step 1: Connect with your loan officer
We'll cover the reverse mortgage loan basics and patiently answer all of your questions.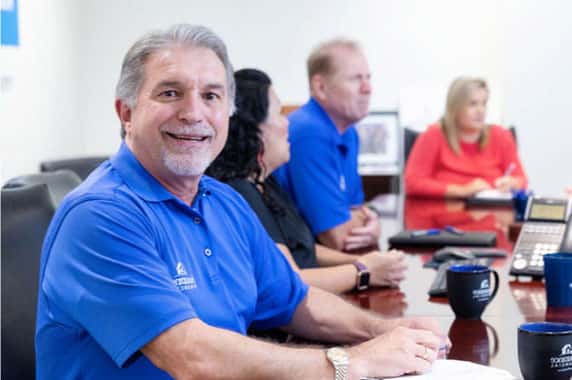 Step 2: Meet with a HUD counselor
The counseling session is brief, informative, and required by the Department of Housing and Urban Development (HUD).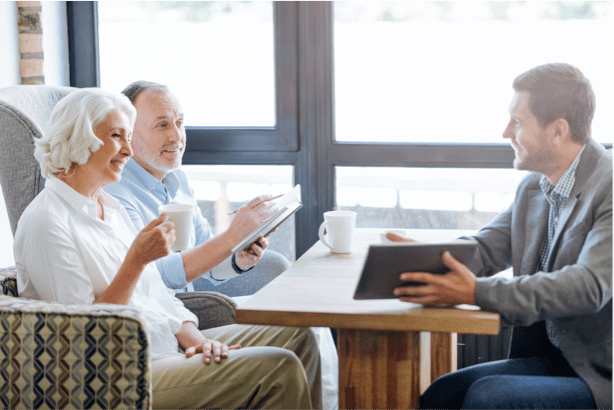 Step 3: Apply with your home loan expert
It's as easy as making a phone call! You can apply for a reverse mortgage loan without ever leaving the house.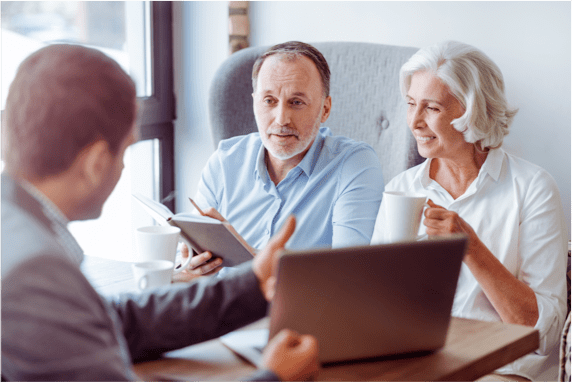 Step 4: Send off all the required documents and wait for approval
Having these items on hand can help the process move faster.
Statements from any accounts where you have cash or investments.
Last 30 days of income for each applicant, if applicable.
Proof that the government knows you are who you are.
Any state-issued ID card or passport. Bonus points for a great smile.
Your most current policy showing you're financially protected.
Step 5: Sign on the dotted line
Once you've signed for the loan, you'll have 3 days to cancel before your funds are dispersed.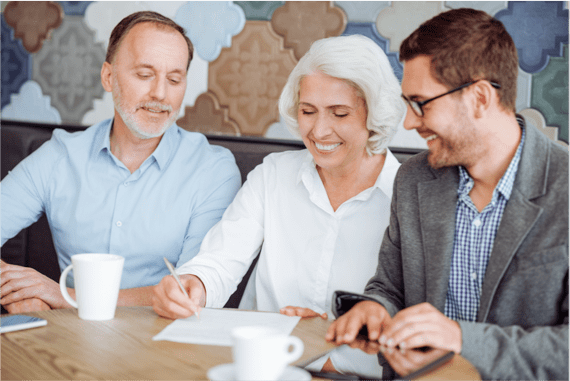 Step 6: Receive your information packet
You made it! Check the mail for information explaining how to receive regular draws. We are always here to continue answering questions.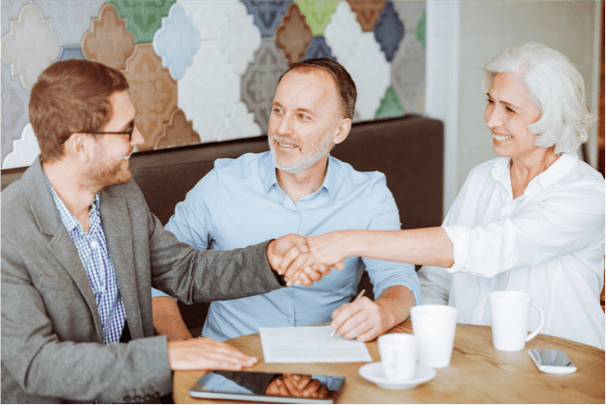 Collect your funds in a handful of ways
Lump sum
Equal monthly payments
Term payments
Line of credit
Want more info on reverse mortgages?
Sometimes holding paper in hand is easier than scrolling down a screen. Download this two-page guide to review more details.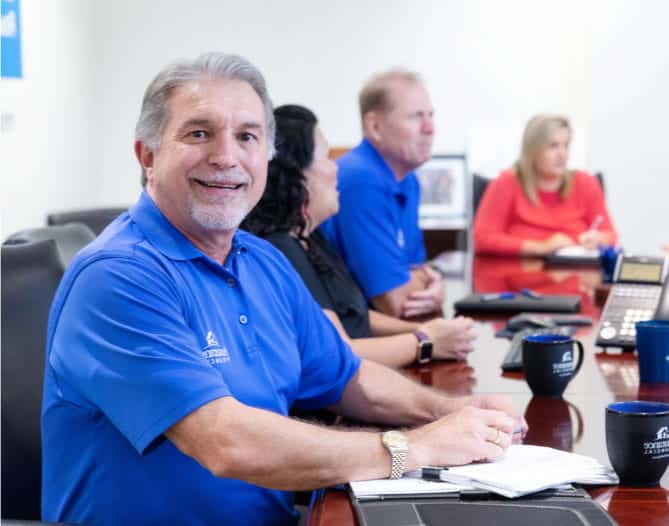 Get answers today.
Call 1-855-438-7796 or use our search tool to find a loan officer today. Our customers like us because we're the people people! We care about getting the right loan at the right time for you. Even people who have previously bought homes can find themselves inundated by paperwork, confusing processes, and new concerns. The right loan officer can help you find your way through this unfamiliar territory. It's our #1 goal to make your Reverse Mortgage Loan experience easy and hassle-free.
FIND A LOAN OFFICER
Speak with a reverse mortgage loan expert.
A Reverse Mortgage Loan is the only type of loan that cannot be started online. We have friendly experts to answer your questions. Find a loan officer licensed in your state.
Find a Loan Officer
Questions? Let's answer them together!
Still trying to fill in the blanks? Take a look at some of the most frequently asked questions we get – with answers of course. Learn more about Assurance Financial.
READ FAQS